ERF 2019 (Bucharest, Romania)

The European Robotics Forum 2019 (#ERF2019), the most influential meeting of the robotics community in Europe, took place in Bucharest, Romania, on 20-22 March 2019. ERF2019 brought together over 900 leading scientists, companies, and policy makers for the largest robotics networking event in Europe.
Under the theme "Robots for Humans: AI for the real world", the over 50 workshops covered current societal and technical themes.
Download the uploaded workshop presentations
---
Media
Photo Gallery:
Articles and press releases:
Exhibitors and sponsors
Over 50 exhibitors showcased their prototypes, products, and services, and attendees got to know the most advanced European robotics industry, research institutes and projects.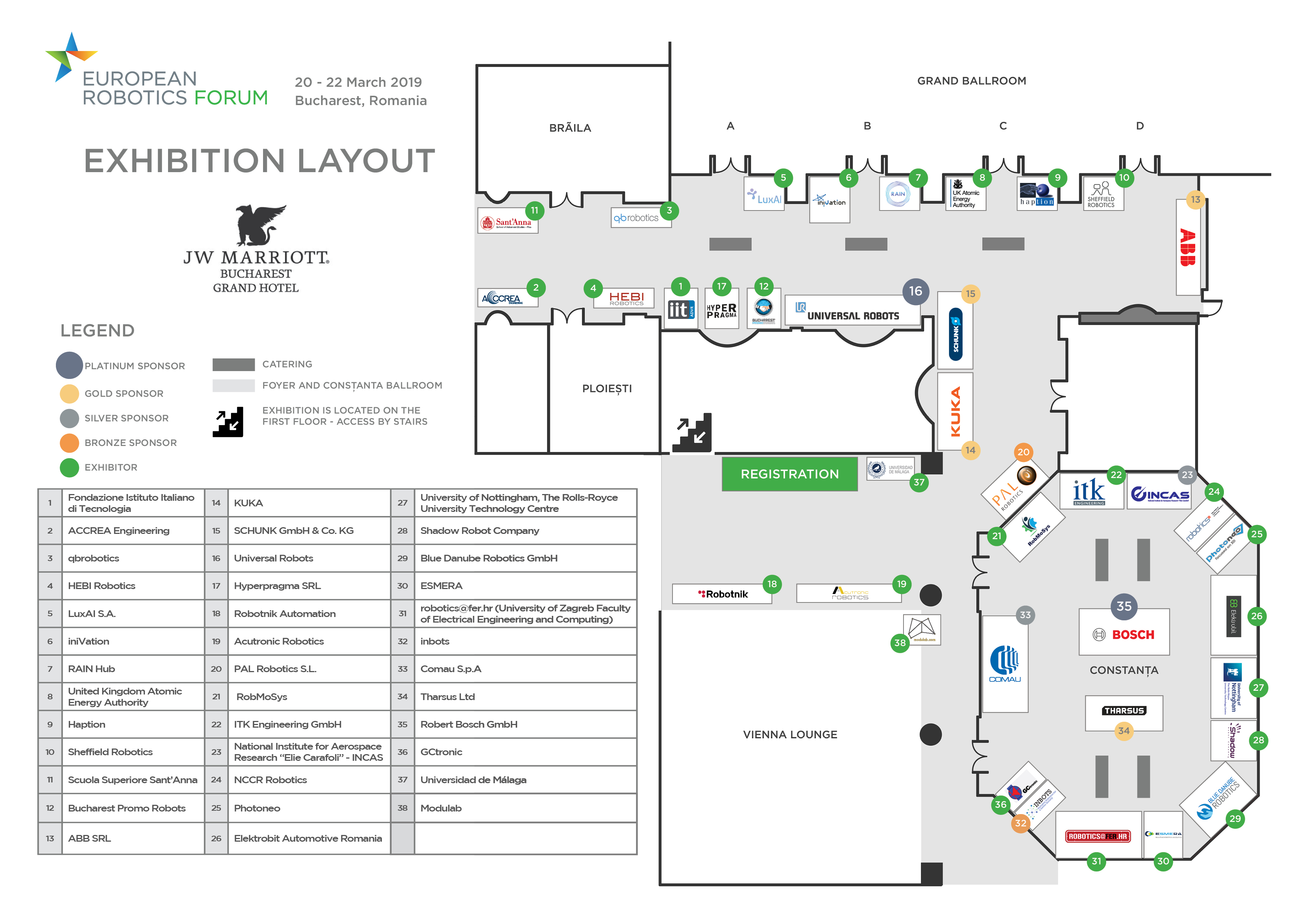 All #ERF2019 videos