ERF 2020 (Malaga, Spain)

The Trade Fair and Congress Centre of Malaga (FYCMA) hosted the 11th Annual European Robotics Forum 'Future Robotics: Unlocking Human Potential'. This iconic event put Spain at the heart of Europe's most influential forum for robotics and artificial intelligence (AI).
A unique window into a burgeoning European market, this year's event set out to explore the potential of robotics and AI for business and social capital. Delivered through a series of workshops and presentations, the multidisciplinary agenda gave delegates the chance to explore key subject areas, from the future application of robotics and AI, to ethics, inclusion and social impact.
---
Media
Photo Gallery:
Articles and press releases:
Exhibitors and sponsors
Over 50 exhibitors showcased their prototypes, products, and services, and attendees got to know the most advanced European robotics industry, research institutes and projects.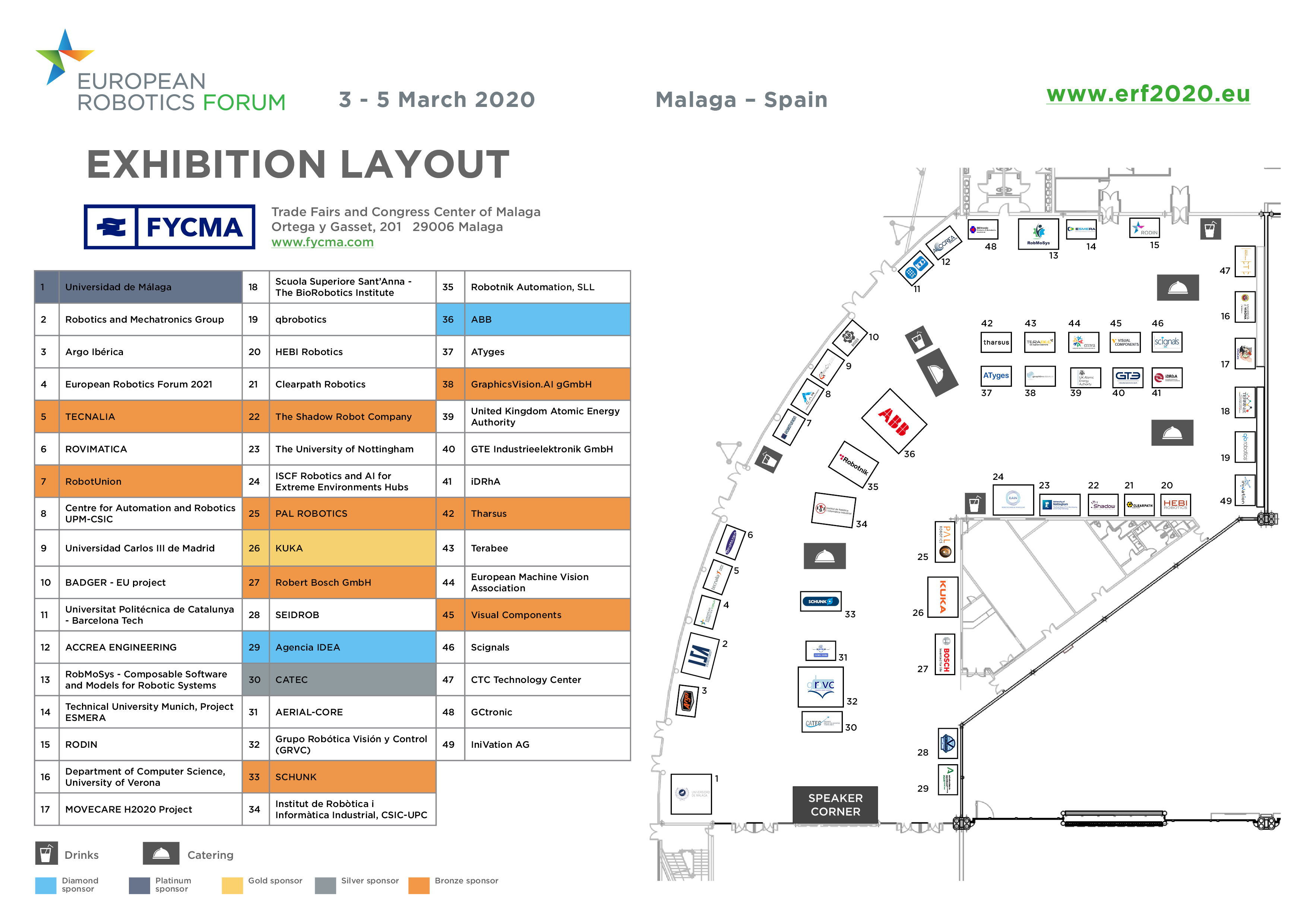 ERF - 10 Years video