School groups attended the European Robotics Forum: "The best day ever!"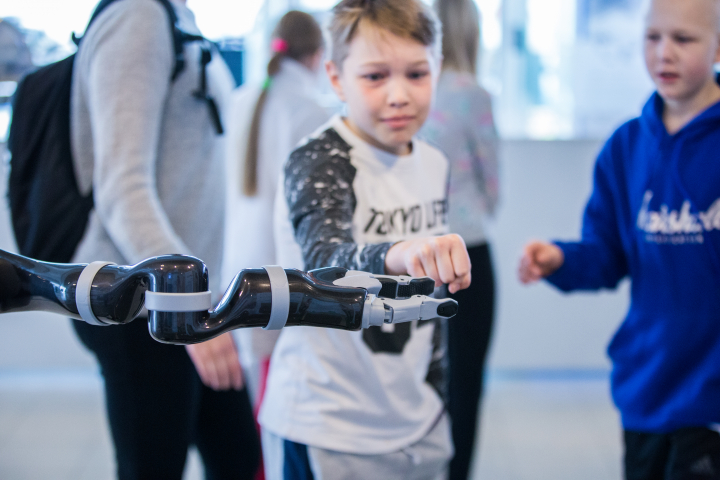 The European Robotics Forum 2018 in Tampere, Finland, brought together roboticists from all over Europe. The cavalcade of robots showcased at the event sparked great interest among adults and children alike.
Tampere University of Technology and the Robotics Society in Finland offered groups of pupils from comprehensive and upper secondary schools the opportunity to visit the exhibition and explore the latest robotics technology. They saw industrial robots, a drinkbot, mobile robots, humanoid robots and VR technology for programming robots and could even try out some of them.
"Schools jumped at the chance to visit the exhibition. Roughly 260 comprehensive school pupils and 130 upper secondary school students visited the event over a period of three days. Guided tours for the school groups were provided by TUT's students," says Officer Päivi Mäkitalo from TUT's Admissions Office.
Read the whole article by Tampere University of Technology.
Schools visit at the #ERF2018 exhibition - video report