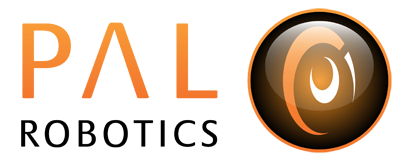 PAL Robotics S.L.
C/ Pujades, 77-79
08005 Barcelona
Spain
http://www.pal-robotics.com
Keywords
Field/Service Robots in unstructured Environments

Industrial Robotics

Logistics and Transport

Robot Companions for Assisted Living

Socially Intelligent Robotics and Societal Applications

AI and Cognition in Robotics

Autonomous Navigation

Benchmarking and Competitions

Education and Training

Natural Interaction with Social Robots

Perception

Physical Human Robot Interaction

Software Engineering, System Integration, Systems Engineering
Profile
PAL Robotics' mission is to create service robots that enhance people's quality of life. We started in 2004 when a small group of engineers built the first fully autonomous humanoid biped robot in Europe. With over 15 years of experience in R&D, today we are known for the humanoid robots TALOS, REEM-C and REEM, and innovative solutions for mobile manipulation applications (TIAGo), mobile robots for logistics automation (TIAGo Base) and stock-taking automation (StockBot).