ERF 2015 (Vienna, Austria)

"Robotics in arts and culture" was the motto of the  6th European Robotics Forum (ERF) which took place on 11-13 March 2015 in Vienna, Austria. 600 attendees from all over Europe and beyond participanted in the Forum.
Highlights of the European Robotics Forum 2015, a euRobotics AISBL event
European Robotics Forum 2015 took place in Vienna, Austria from the 11th to the 13th of March 2015.
ERF is the largest robotics networking event in Europe and this year's edition attracted a record number of delegates: over 600 were in attendance, including industrialists, researchers, investors, elected officials and media.

Event presentations part 1
Opening Ceremony - Robots or Jobs? - Panel discussion
Read the main statements of the key speakers 


euRobotics General Assembly
12 March 2015, Vienna – The euRobotics members' General Assembly elected a new President, Vice-Presidents and board of directors.

List with the new euRobotics President and Vice-Presidents and board of directors
euRobotics Awards 2015
13 March 2015, Vienna - euRobotics is proud to announce this year's awards winners of: TechTransfer Award, Georges Giralt Phd Award, Entrepreneurship Award (2015 edition).

See the winners of the euRobotics Awards




Event Materials


Download the conference poster 

Download the ERF2015 brochure

Download the Workshop digest

Pictures gallery (Credits: Viennamotion AG)

Program: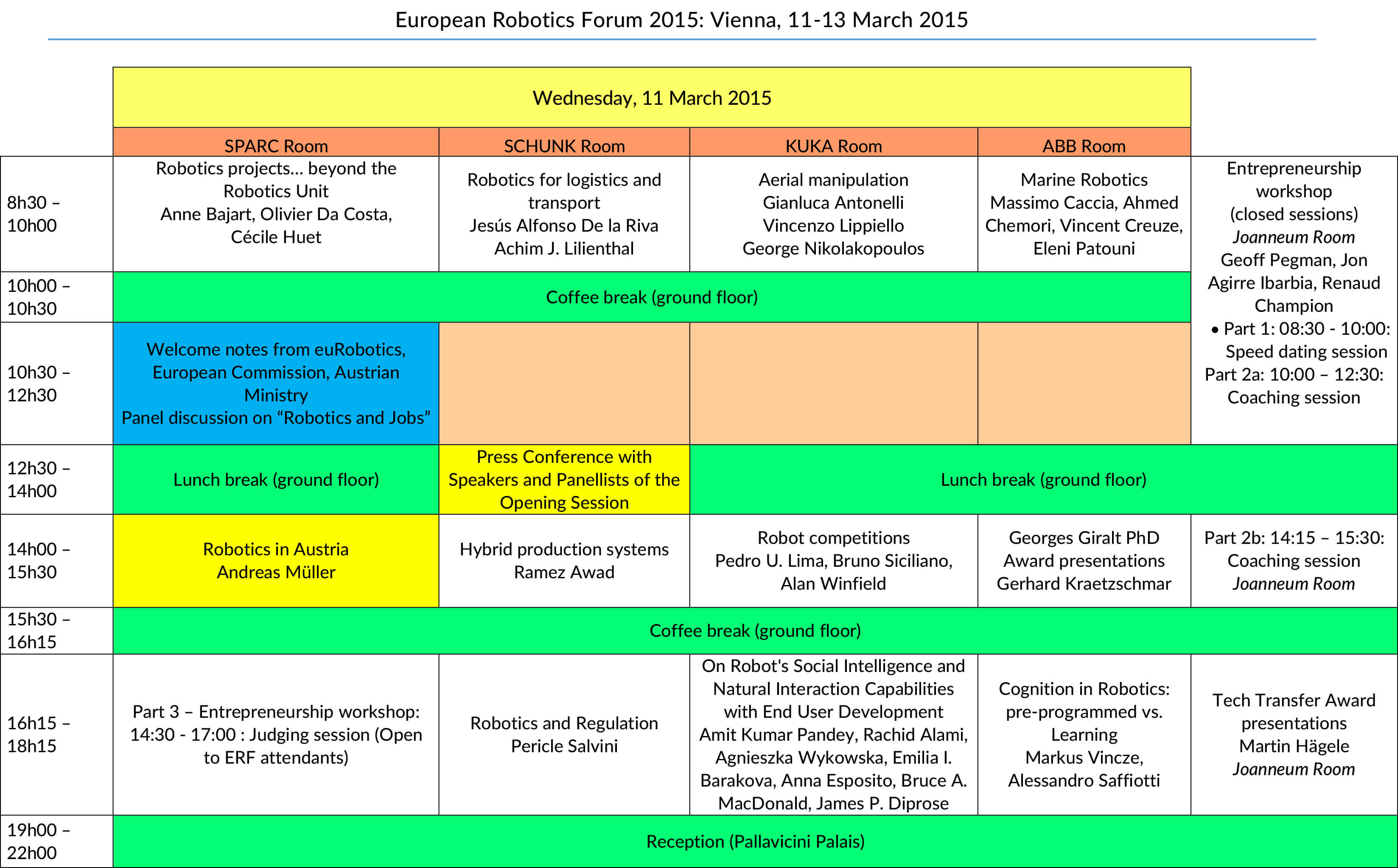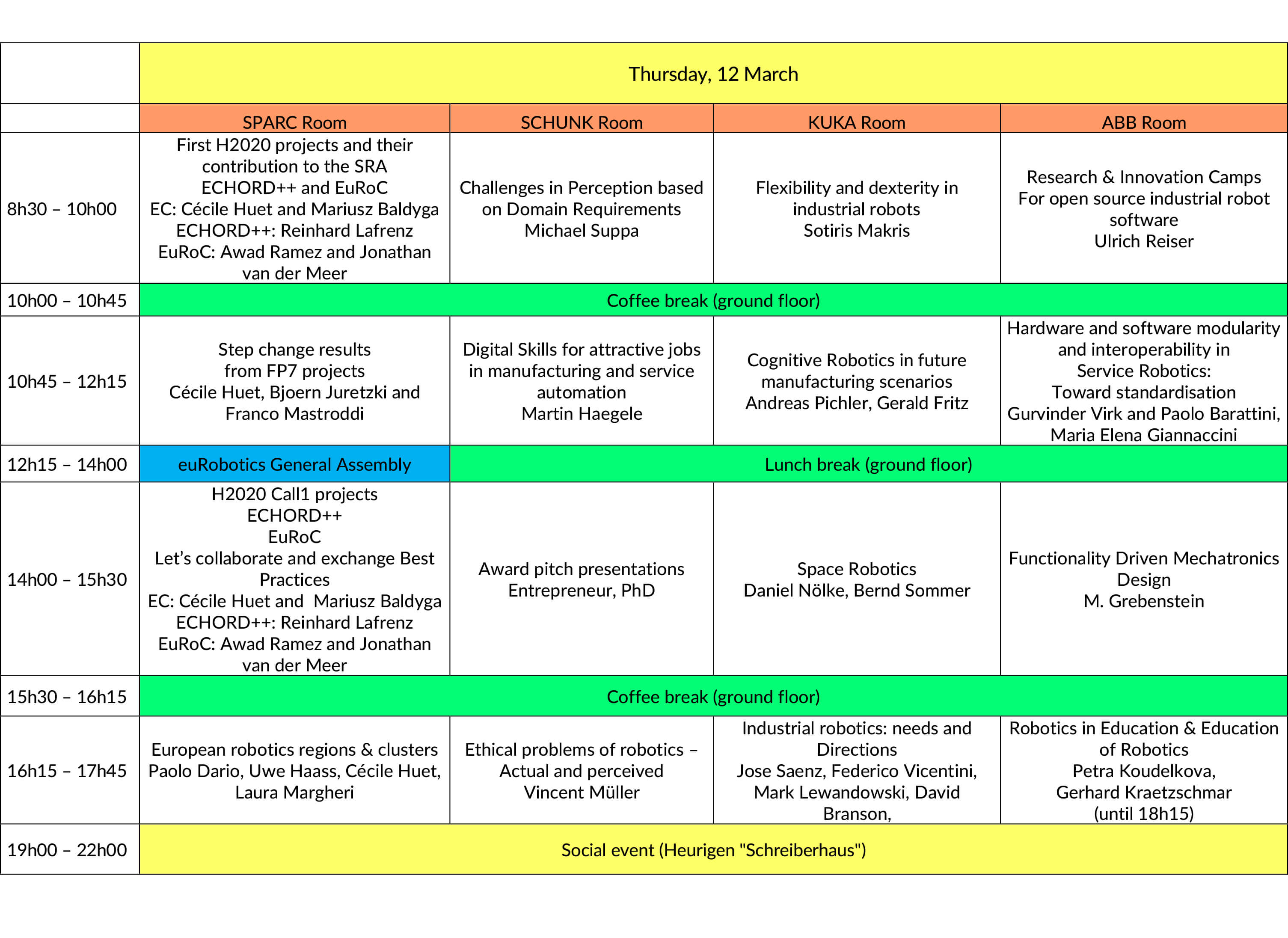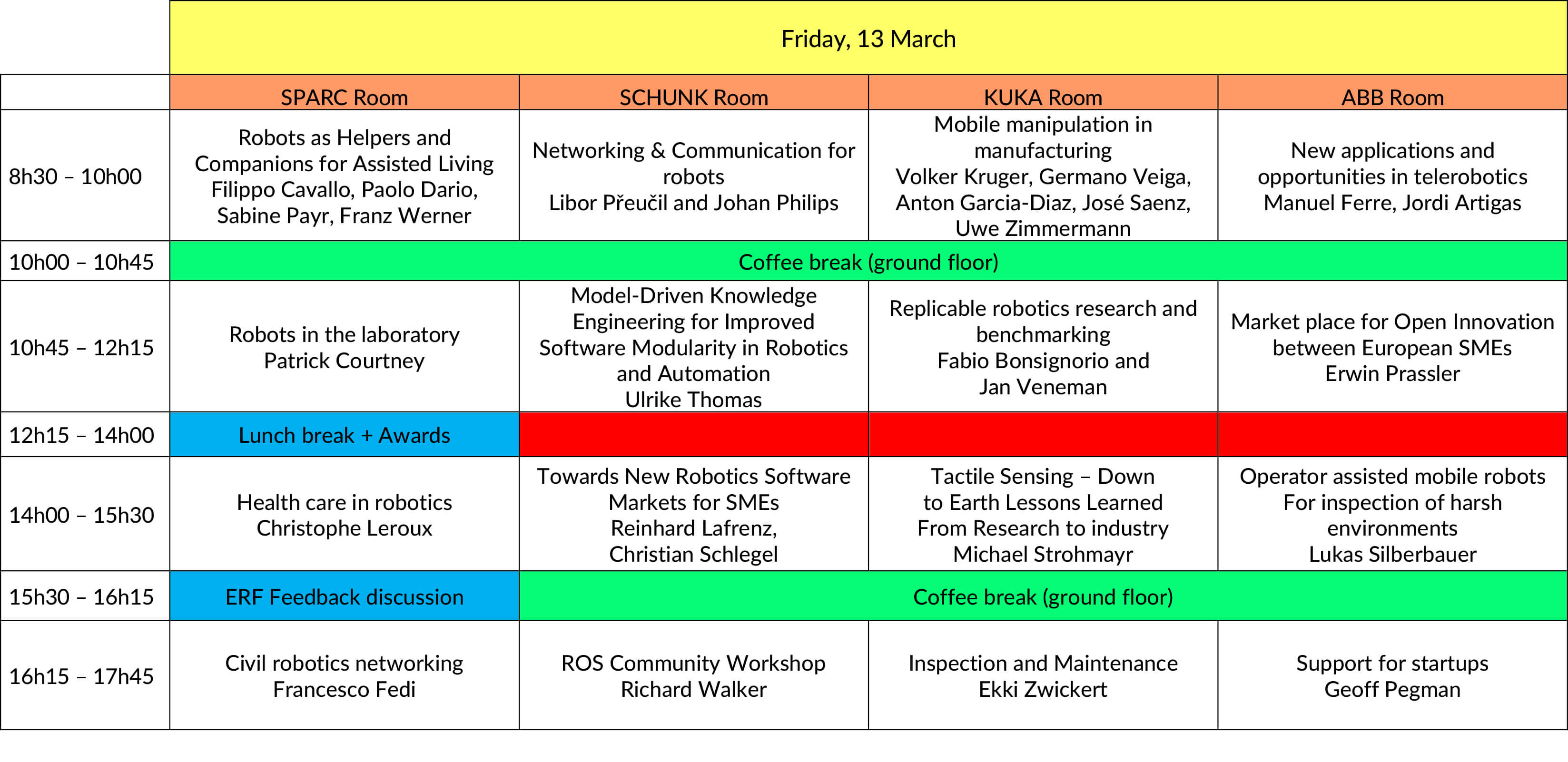 Presentations:
Click here to download part 1
Click here to download part 2
ERF2015 media review: Click here to download 
Workshop Digest ERF2015: Download
ORGANIZERS
euRobotics aisbl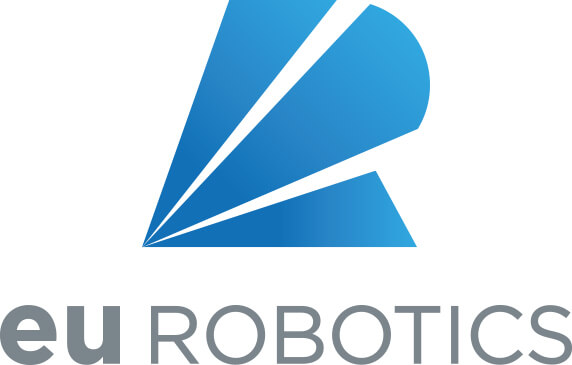 (Association Internationale Sans But Lucratif) is a Brussels based international non-profit association for all stakeholders in European robotics. euRobotics aims to promote excellence in robotics by providing many networking opportunities to its members from both industry and academia, to exchange knowledge within the robotics community and to shape the future of robotics in Europe through cooperation between both sides.
Institute for Software Technology, 
Graz University of Technology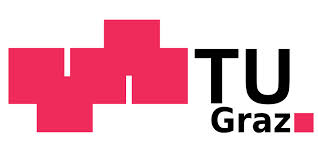 The Institute for Software Technology (IST) employs around 30 researchers and conducts basic and aplied research in the areas software engineering, artifical intelligence and robotics. IST focuses on the application of methods from software engineering and artificial intelligence to robotics. The aim is to increase the robustness and dependability of robot systems by the application of model-based testing, model-based diagnosis and advanced planning and reasoning techniques. IST has been member of EURON and euCognition. IST coordinated seveal national funded research projects in robotics and artifical intelligence.
Automation and Control Institute, 
Vienna University of Technology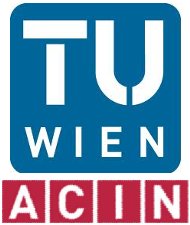 Automation and Control Institute (ACIN) employs 58 persons most of them researchers in Electrical and Mechanical Engineering, Mathematics, and Computer Science. ACIN cunducts research in the areas of robotics, robot vision, automation technology and control theory. ACIN has been member of EURON and euCognition, coordinated EU projects RobVision, ActIPret, robots@home, and presently HOBBIT and Squirrel. ACIN contributed to many EU projects including FlexPaint, FibreScope, MOVEMENT, XPERO, TACO, GRASP, and CogX. Main fields of expertise are real-time robot-vision, object detection and tracking, and solutions to make robots see in real-world applications.
Profactor GmbH

PROFACTOR is an Austrian research company located in Steyr and focuses on developing new methods for integrated production technologies. The technological focus is on robotics and machine vision. About 80 scientists of various disciplines conduct research to improve the competitiveness of the production industry and to strenghten the Austrian and European industry. Profactor is conducting the whole range from basic research to applied research. By establishing strategic partnerships with industrial partners, Profactor focuses on closing the innovation gap between research results and market introduction. Main field related to robotics is the development of Adaptive Plug & Produce systems. Adaptive Plug & Produce systems are based on the cooperation between human and machine. Adaptive machines need to react to changes of the enviroment in a flexible way. In the frame of robot assistance, the bootom line is the safe, intuitive and synergetic interaction with the human.
FerRobotics Compliant Robot Technology GmbH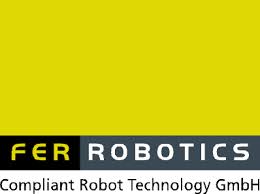 FrerRobotics was founded 2006 as a spin-off of the Johannes Kepler University Linz and has become the worldwide leader in sensitive robotics. FerRobotics developes and produces "sensitive" and physically compliant robots as well as robotic parts, like an innovative "active contact flange" and compliant gripping tools. This new phiysically compliant concept is based on a worldwide unique and revolutionary technology which has been invented and patented by FerRobotics.
LCM Linz Center of Mechatronics GmbH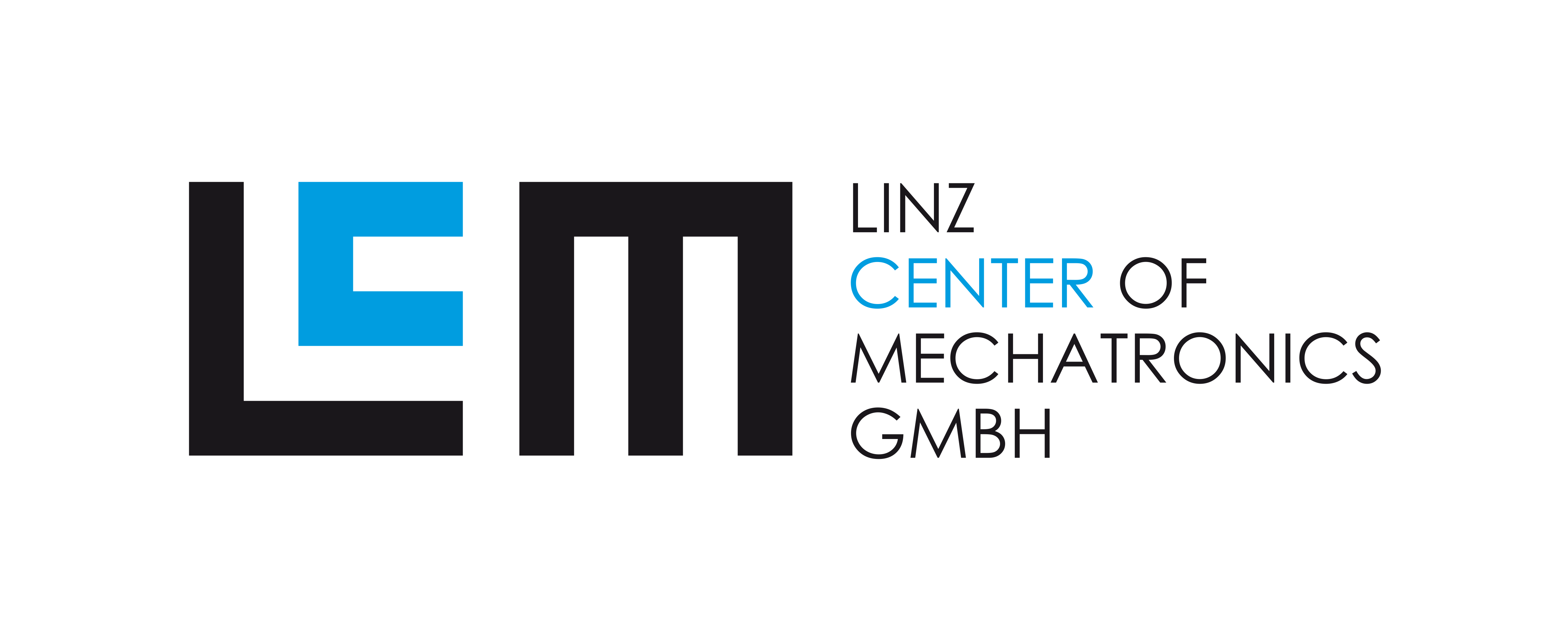 Linz Center of MECHATRONICS GmbH Since its founding in 2001, the Linz Center of Mechatronics GmbH (LCM/ACCM) has become established as a center of peak performance in mechatronics with high international recognition and reputation. The LCM builds a bridge between scientific mechatronic research and its realization in products. Key competences of ACCM include: -the fields of mechanics and model based control, -computational and experimental process modeling and simulation, -sensors and signals, -information analysis and fault diagnostics -electrical drives and actuation systems -mechatronic design of machines and components and -hydraulic drives actuation systems.
incubed IT GmbH

incubed IT delivers innovative, fully integrated software solutions to operate autonomous, freely navigating, and co-operative mobile shuttles.
FH Technikum Wien

UAS Technikum Wien offers both a bachelor and a master programm in Mechatronics/Robotics. Its robotic labs are well equipped with state of the art industrial and service robots from leading vendors like ABB, KUKA, or EPSON. UAS Technikum Wien conducts national R&D projects and contributes to international projects in the area of autonomous systems and service robotics.
Joanneum Research Forschungsgesellschaft GmbH
JOANNEUM RESEARCH Forschungsgesellschaft mbH develops solutions and technologies for businesses and industries across a wide range of sectors and conducts top-level research at an international level. With a focus on applied research and technology development, the INNOVATION COMPANY plays a key role in transfer of technology and know-how in Southeast Austria. With its newly established ROBOTICS Institute, JOANNEUM RESEARCH will address the current needs of the economy for applied research on technologies that interface between the digital and the real world. The main areas of expertise in the institute focus primarily on human-robot collaboration and interactions that occur in innovative production processes, as well as the subject of robot safety.
SPONSORS
Sponsors are more than welcome; sponsoring possibilities are open to all interested companies. Please do not hesitate to contact us if you are interested in becoming a sponsor.
Gold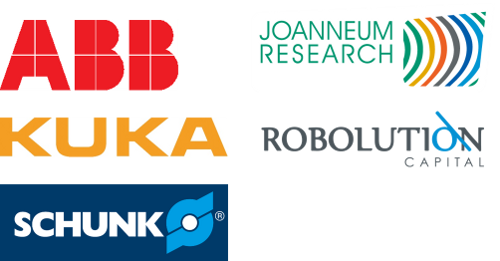 Silver

Bronze

Supported by Federal Ministry for Transport, Innovation and Technology

Exhibitors
ABB
Aldebaran
AUTOMATICA
B&R/JKU
Blue Danube Robotics OG
Coppelia Robotics GmbH
cyberbotics
Joanneum
KUKA
LCM
NCCR Robotics
Optoforce
PETROBOT
Profactor

Robotae
Robotnik
Rovenso
Schunk
Shadow Robot Company
Taurob
TUM, Factory-in-a-day, Inst. for Cognitive Systems
University of Modena and Reggio Emilia –PAN-Robots project

Participants profile
researchers working in basic research, applied research, or in a company using robots, or producing robots or any robotics technologies including autonomous and cognitive systems which are considered for transportation, health, and many other applications

public or private investors in robotics R&D, or considering expanding your existing range of products and services into robotics

stakeholders in regional, national, or European investments, technology transfer, to support strategic decisions in favour of the enormous economic potential for robotics expected within the next 10 years
Event objectives
To identify the potential of robotics applications for business, creation of jobs, and meeting societal needs

To learn about the state of the art and most recent breakthroughs in applications (from agricultural robots to health services)

To learn about new robotic business potentials, including those through the establishment of spin-offs

To get to know ongoing initiatives in robotics within Europe

To listen to the European Commission´s opinion about European robotics

To influence decision makers and strengthen the collaboration between all stakeholders in the robotics community


*Please note that the list includes the participating organisations only and does not reflect the total number of delegates. 
** The names of the participating organisations have been retrieved from the registration forms filled in by participants and have not been altered by euRobotics.