Interview with Artur Coll, ERW National Coordinator of Catalonia, Spain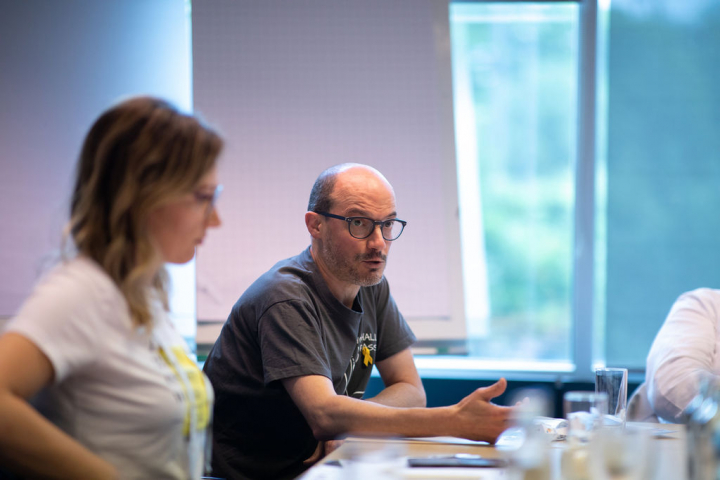 The European Robotics Week (ERW2020) will celebrate its 10th edition this year!
We interviewed Artur Coll, ERW National coordinator for Catalonia, Spain about his participation up to ERW2019.
Artur, how many times did you attended this event (the ERW)?
I'm involved in ERW from 2014.
How do you think this event evolved during the years you took part at it?
I work at the Ministry of Education of Catalonia, and one of my responsibilities is to promote coding and robotics at schools as a way to learn, not only technology, but different skills such as computational thinking, as structured thinking, problem solving, work collaboratively, pattern recognition and so on.
You had 366 events in Spain during the ERW2019. Do you think that this number will increase in the future and why?
For sure they will increase in number. Every day there are more and more schools interested in coding and robotics. I just have to push them to pin their robotics activities on the ERW map.
Is there any particularly excellent ERW2019 event organized by you that you would like to highlight?
Every May, the Ministry of Education of Catalonia organizes a big meeting for teachers where they share their experiences using robotics; 2019 was the 11th year of this meeting and there were about 300 teachers. In this meeting there were, as well, several groups of students showing their projects to other students and teachers.
In the end we want to know what your overall impression about the European Robotics Week projects is and if you think it can be improved in any way.
There are many schools that use robotics in their teaching practices; the ERW is a nice way to make them visible and to encourage other schools to do the same. If you do very nice and interesting activities with your pupils, but nobody knows about it, they don't exist.