KTU Joined the European Robotics Week (press release by KTU)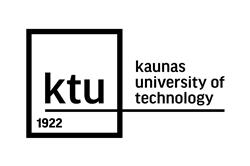 More than 830 events in 30 European countries were organised during the European Robotics Week in the end of November. Kaunas University of Technology Faculty of Electrical and Electronics Engineering (KTU EEF) has joined the initiative by inviting Kaunas regional community to visit KTU EEF robotics laboratories.
KTU has greeted more than 160 visitors from different schools, who had the exiting opportunity to vitness achievements of robotics in a few hours during the laboratories tour.
"We did not expect such interest in robotics among young people and children – they asked questions; they wanted to touch everything. It is great that we could join the European Robotics Week this year and to use this opportunity to introduce our innovative robotics laboratories and the opportunities for those studying robotics", says Virginijus Baranauskas, one of the organisers of the European Robotics Week at KTU.
The aim of the European Robotics Week is to celebrate the European achievements in robotics, with more than 830 events being organised in 30 countries. Robotics is a science about robotic and smart technologies, which are rapidly changing the face of the Earth. Robotics joins many fields of science and is being applied in leisure activities, various industries, in medicine, agriculture and various research activities. It is general knowledge that the computers in our house and office will be sooner or later replaced by robots. Europe is the leader in robotic technologies.