"Robots Discovery" - European Robotics Week 2017 Central Event in Brussels
"Robots Discovery": European Robotics Week 2017 Central Event  - Brussels, 20-23 November

Under the overarching theme "Robots Discovery", this multi-track event is aiming to inspire regions on the positive contribution robotics can bring to our society and geared to aspire to the younger generations on the growing importance of skills in science, technology, engineering, arts and math (STEAM).

A Multi-Track Event

Exhibition: Robots Discovery Exhibition, 20-23 November, European Committee of the Regions, 11:00 - 16:00

Registration to visit the exhibition is now closed. For security reasons, the exhibition can be visited only with prior registration.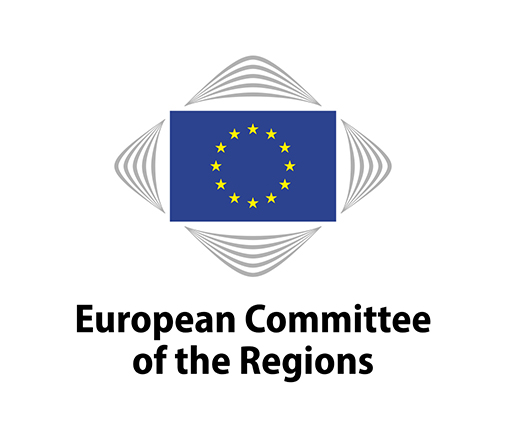 Bâtiment Jacques Delors
Rue Belliard 99-101
B - 1040 Brussels

This year the European Robotics Week's central event focuses on the importance of robotics for regions, especially in:
• Healthcare - 20 November
• Education - 21 November
• Environment - 22 November
• International cooperation - 23 November - Digital Innovation hubs

Featured robots developed under EU research projects in the framework of FP7 and Horizon 2020 and not only, will showcase healthcare applications (including exo-skeletons), environment, rescue, education, arts.

Reception and Opening - 21 November, 17:00
On 21 November, as from 17:00, the guests will enjoy a reception with robotics talks and a concert by Logos, the largest robotics orchestra in the world! Be ready to meet Fa, Klar, Horny, So, PP2, Vibi and Temblo!
Imagine a collection of more than sixty virtuoso musical robots that can play nearly any composition. Traditional instruments such as a piano, percussion, brass, woodwind or a variety of string instruments are combined with unheard sounds produced by newly invented instruments.
 
The Logos Robot Orchestra only has genuine musical instruments, fully acoustic, driven by the magic of 21st-century robotics, in its ranks. The Logos automatons surpass their historical antecedents on various levels: all musical robots have full dynamic control as well as full polyphony. Their capabilities easily exceed those of human players. The microtonal capabilities and extreme precision of the automatons turn them into the perfect tool to explore musical and expressive possibilities.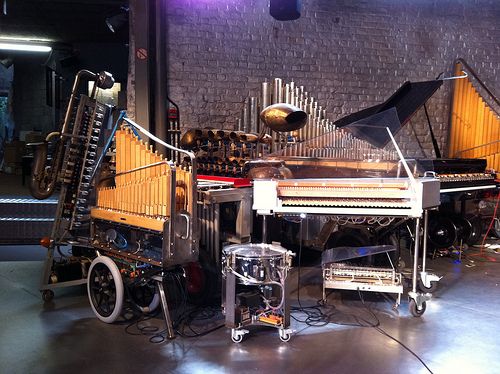 Meet the Robot bus of Sohjoa Baltic - 22 & 23 November, 12:00 - 16:00

European Parliament
Esplanade Solidarność 1980
Rue Wiertz 60, 1040 Bruxelles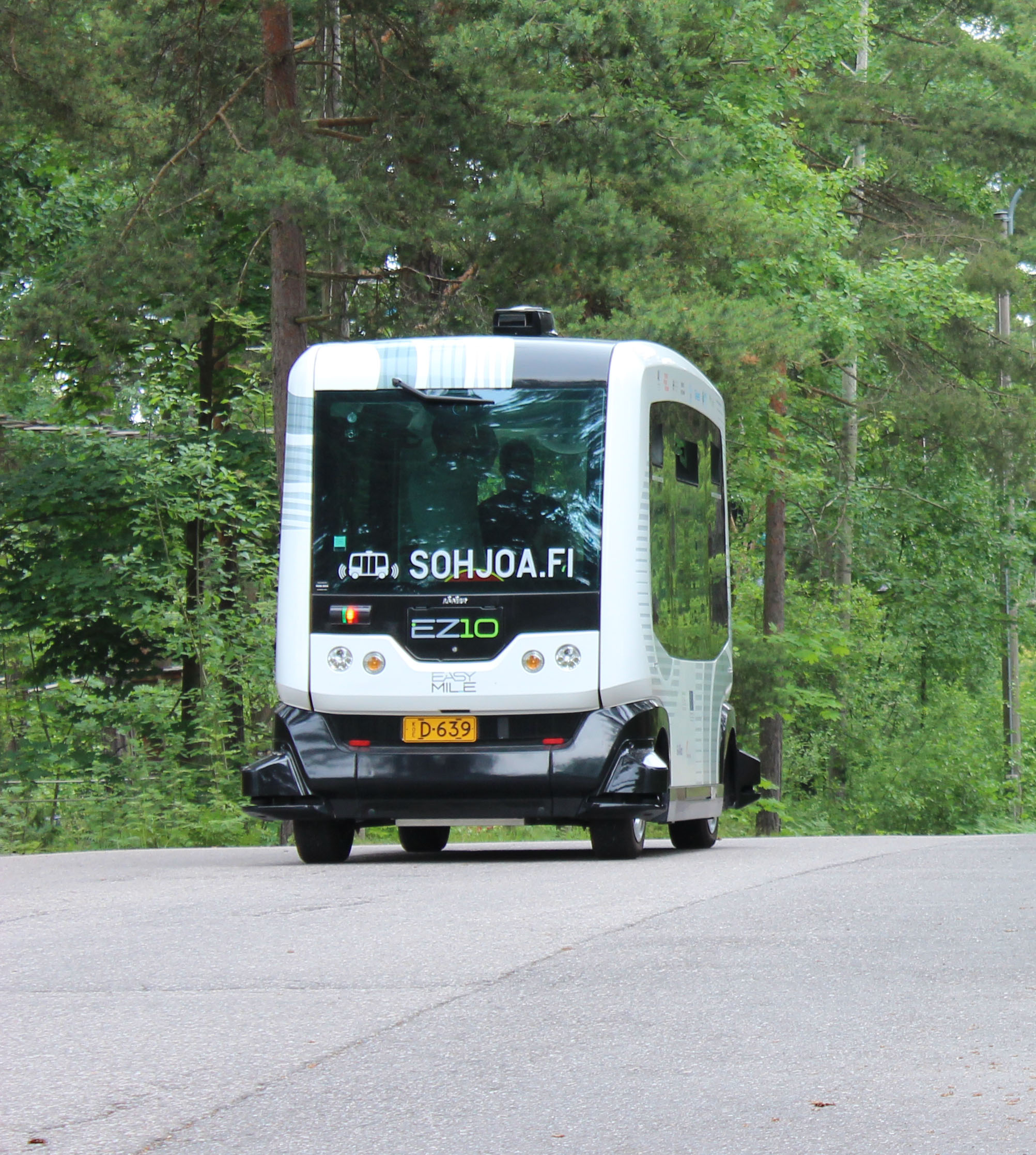 The Sohjoa Baltic Robobus will be exhibited to the public on 22-23 November. You will have the chance to meet the project representatives, learn more about autonomous driving technologies and experience the bus itself. The event is open to the public, no prior registration is required.
The project works towards increasing the attractiveness of public transport by improving offered services and introducing automated driverless electric minibuses, especially for the first and last mile of the journey. It proposes recommendations for environmentally friendly and smart automated public transport and guidelines on the organisational set-up.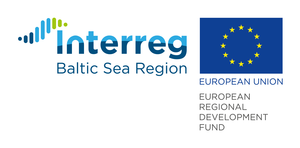 Join the INQBET HACKATHON - 27 October - 27 November

P&G Brussels
Temselaan 100
1853 Grimbergen
Belgium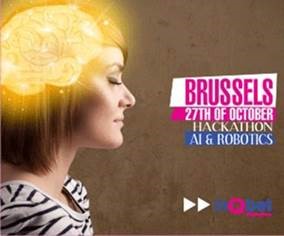 Makeathons and hackathons are excellent tools to foster collaborations and co-creation in a world of complex and disruptive solutions. To connect the possibilities and the need for robots and artificial intelligence between companies, startups and academic groups, the InQbet makeathon takes place simultaneously in Brussels, New York and Singapore. More than 100 attended the kick-off, and 50 experts members are developing solutions with startups. Established companies such as P&G, Puratos, DEME, AB-Inbev and Solvay provide opportunities to explore new robotic applications. Robot manufacturers such as ABB, Fanuc and Cohesia provide open platform capability. Artificial intelligence experts such as Microsoft, Google and SAP provide their platforms for the creation of advanced bots.
https://www.inqbethackathon.com/

For more information, contact Lucresse Vanwonterghem


ROBOTICS CLASSES FOR CHILDREN - 24 November

Eurospace Center
Devant les Hêtres 1, 6890 Transinne, Belgium


Euro Space Center is a discovery and educational recreation center unique in Europe. It's located in the heart of the Belgian Ardennes, in the "GALAXIA" Space Activities Park.
Eurospace will host robotics classes for 6 to 15 years old children, held by Baudouin Hubert. Children will explore the potential and place of robots in society, and how to use them. To do this, students are invited to program a small, user-friendly robotic vehicle, Thymio. Thymio can change colour when caressed, can navigate between obstacle, or follow the programmer.

For registration to the robotics classes, please contact us.
---
About SPARC - the Public-Private Partnership for Robotics in Europe and euRobotics

SPARC is an initiative to maintain and extend Europe's leadership in civilian robotics. Its aim is to strategically position European robotics in the world, thereby securing major benefits for Europe's economy and society at large.
SPARC leads the driving strategy behind the largest civilian robotics research and innovation programme in the world, with €700 million in funding from the European Commission from 2014 to 2020 and triple that from European industry, to yield a total investment of €2.8 billion. SPARC will stimulate a more vibrant and effective robotics community that collaborates in development and commercial exploitation in all regions.
euRobotics is a non-profit organisation based in Brussels with more than 250 members, representing the Robotics community in Europe.


Brought to you by: