Slovenian major Players in Robotics opened their doors in European Robotics Week (#ERW2017 in Slovenia)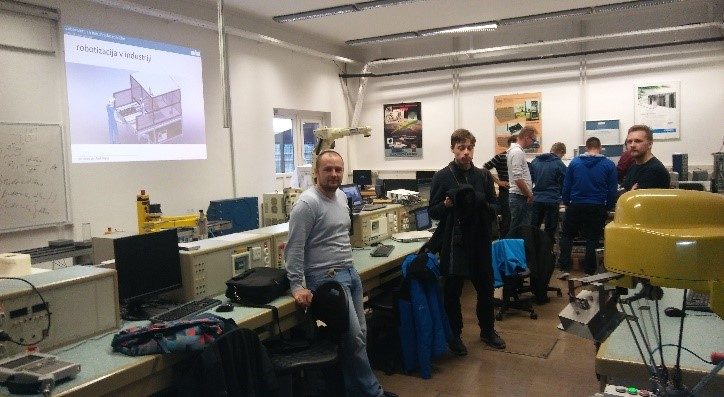 During European Robotics Week, SRIP Factories of the Future organized events in several parts of Slovenia. Major players opened their doors for public visits, presenting their latest achievements in the field of robotics.
Week started with Reconcell project presentation at Jožef Stefan Institute in Ljubljana, continued with Robolab at University of Ljubljana, Yaskawa facility in Ribnica, Roboflex competence centre in Celje and finally Robotic lab in University of Maribor.
Robotics week was well media covered through newspapers and several radio and television stations.