Information and Communication Officer position open at euRobotics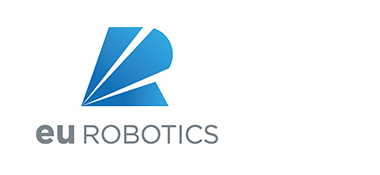 euRobotics promote excellence in the robotics community by providing many networking opportunities to its industrial and academic members, enabling knowledge exchange and shaping the future of robotics in Europe through cooperation between both sides. euRobotics is a strategic partner of the European Commission, and both develops and implements the roadmap for research, technological development and innovation in robotics, in view of the Horizon2020 framework programme. Towards this end, euRobotics aisbl engages from the private side in a contractual Public-Private Partnership (PPP) SPARC with the European Union as the public side.
euRobotics is seeking an experienced Information and Communication Officer (approx. 20 hours/week, initially limited for one year)
euRobotics is seeking an Information and Communication Officer to work on publications, associated website, reports, directories and various events. This role is to be filled as soon as possible and initially limited by the duration of an European project (RockEU2), ending 31.1.2018. Ideally, applicants will have journalistic and writing experience covering robotics or technology as the role is central to securing euRobotics' impact. You will have a good understanding of the research and innovation ecosystem and be familiar with the European political landscape.
You will ensure that we have quality and consistency across all our outputs through accurate and appropriate editing and by ensuring euRobotics is provided with the writing skills and support. You will be responsible for writing, copy editing and proof reading a range of publications, and contribute to our website and social media content.  You will be an experienced editor, used to translating complex material into plain English, having excellent editorial judgement and the ability to create first-class, well-constructed research reports. You will set and monitor institutional standards for quality and tone of voice to ensure brand integrity.
The successful candidate will report to the Secretary General and work alongside an experienced and dynamic international team. The role offers the possibility of international travel to attend industry events or conduct editorial assignments.
The area of responsibility includes in particular:
Writing and laying out articles and carrying out interviews
Liaising with authors and article contributors
Editing and Copy-writing for any outward facing material

Picture sourcing and caption writing
International news sourcing for regular target group-specific newsletters and press releases
Participation in all aspects of external and internal communication
Key skills required:
At least three years of solid experience in journalism, media relations and/or communications
Educated to degree level in a related subject
Proven track record in high quality content creation
Comprehensive editorial skills in the preparation of  scientific and non-scientific subjects including copy-editing, article editing, proofreading for different target groups
CMS and website management experience
Relevant  experience in dealing with press on an international level
Understanding of Digital and social media content
Ability to work to within structured monthly and daily deadlines
Ability to communicate and create documentation in English with perfect grammar, correct spelling and proper use of words
Desired skills:
Familiarity with InDesign and page layout skills
Experience in organization of events of different size
Experience with working in associations or NGOs
Knowledge of European-funded projects (H2020)
Knowledge of further European languages is an advantage
Job Location: Brussels, Belgium
Closing date: 2 January 2017
If you are interested in this position, send your CV, motivational letter, salary expectations (monthly gross salary), and 2-3 samples of previous work giving clear evidence that you fit the requested profile. Please send the application by midnight 2 January, 2017 to Dr. Reinhard Lafrenz as an e-mail with a single attachment (pdf, max. total size 5MB) to
Dr. Reinhard Lafrenz
Please use "Information and Communication Officer" as the subject line of the mail.
For more information about us, please visit our website at old.eu-robotics.net