Interview with RIMA: Robotics focusing on infrastructure inspection and maintenance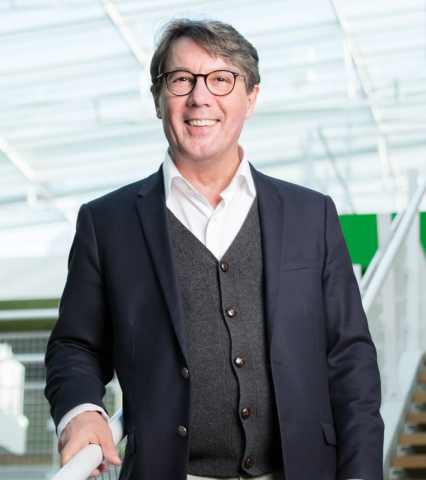 We interviewed Christophe Leroux, coordinator for Robotics for Infrastructure Inspection and Maintenance, or RIMA for short. RIMA focuses on six sectors: oil & gas, nuclear, transport hubs, water supply and sanitation, energy production and distribution, and roads-rails-waterways. RIMA has almost two dozen partners from Research and Technology organisations, universities, and other facilitators -- which make up the collective RIMA network part of the Digital Innovation Hubs (DIHs).

In this article, Dr. Leroux discusses RIMA's plans for supporting small and medium sized enterprises (SMEs), the potential future impact robotics can have on infrastructure inspection in Europe, and their open call to submit innovative robotics-led business solutions.

What are RIMA's goals and long-term plans?

We are one of several entities within the Digital Innovation Hubs (DIHs) network. DIHs are a collection of one-stop-shops to provide SMEs with experts and market advice then test their prototypes. The European Commission awarded 80M € since 2018 to 5 DIH networks with a robotics focus. 

Inspection and maintenance is one of four key priorities chosen by SPARC to expand robotics in Europe. The three others being manufacturing, agriculture / food, and health care. The choice was made in agreement with stakeholders in robotics -- in research and industry -- as well as the European Commission. All of these moving parts are working together to develop solutions. Working with policy makers, we envision long-term impact with robotics in each of the four areas.

For RIMA long-term, we envision creating and fostering a network of collaborative spaces over Europe. These spaces would have expertise on robotics for Inspection and Maintenance of Infrastructures. Working with our partner, Sprint, we plan to define a business model for our network and that network will be an area for end users, asset owners, and operators to collaborate, discuss ideas and identify other key potential partners. It will be supported with a virtual and physical marketplace, developed and organized during the time frame of the project. The market place will be a space for stakeholders of inspection and maintenance infrastructures to interact physically or virtually with experts in robotics.

Why is it important to have inspection and maintenance robots?

It is important to develop these robotics and autonomous solutions. Inspection jobs can be tedious, dull, and not very pleasant to be honest. There are also risks. For example, sewers can hold toxic gas that can pose severe problems for humans. Introducing a robot there can help simplify people's work, not replace. The robot would always be under the control of the operators. 

In addition it should reduce time. Robots can produce and detect results for humans to evaluate, such as: 3D models from sewers, problem wiring along electrical lines, cracks alongside pipes. These things can be long, several hundreds of kilometers. Sewers in Europe alone are about 3 million kilometers in length! Electrical lines are even longer. Thousands of bridges or tunnels need to be inspected and repaired. If we have autonomous robots simplifying working conditions it will be a game changer and save people time and companies money.

What makes it particularly challenging to bring these types of robots to market?

Let's focus on robots for a single task, sewers for instance. Now consider the sewers in Paris, Barcelona, London. All of these sewers have different dimensions and shapes, there's no standard model to follow. They may also use different materials and there's a difference in age. It's difficult to find one robot that can satisfy all these requirements, scaling up or down depending on whether they have larger or smaller pipes. If the working area is really wide … how would you provide energy for these robots to work autonomously? Perhaps lighting conditions are not tolerable. If you work outside, you may have changing weather conditions when taking measurements. There are a lot of constraints in operating and using these robots. Each time we'll encounter a specific issue. So, there's no generic model that can be applied. 

Recently, I attended a conference with 'potential use' case presentations. One such case was about controlling and monitoring air quality in trains. These pipes can be extremely small -- 10cm sections -- and at the moment there is no regular control with the air quality. One idea is to send a robot for tiny pipe inspection and take dust samples and measure air quality. So the challenge widely varies with different sets of needs and goals, depending on the particular task to accomplish. 

What is this open call and why six different challenges?

We have identified six domains that can be covered by the Inspection & Maintenance network which are: oil and gas, nuclear, transport hubs, water supply and sanitation, energy production and distribution, and roads-rails-waterways. These domains represent a market of approximately €500 billion. It was a choice we made when we submitted this proposal. We may extend these domains at a later time depending on future opportunities, but for the time being there are plenty of cases for just these particular six areas where robotics can be particularly useful.

Why these domains? Let's start with roads-rails-waterways and structures. There is a clear need to automate inspections on roads, trainlines, across bridges, and in tunnels -- as these can be particularly dangerous areas for workers. 

With water supply and sanitation, there are approximately 3 million kilometers of sewers in Europe. That's a lot. In Paris alone there's several thousands of kilometers. It's massive. It would be impossible to conduct inspections like this without the help of robots. Robots are needed to help with locating cracks and damaged structures. 

With oil and gas, there are similar issues with locating cracks in pipelines. And with energy production that involves inspecting electrical lines, there are countless kilometers of lines to inspect.  At the moment everything is done manually. So as you can probably imagine, this can be quite dangerous!

Finally, we cover transportation hubs. The challenge here is about inspecting ports, airport structures, or de-icing planes.

Let's pretend you're an SME interested in participating. You have a potential idea and not sure where to start. Will the DIHs help, or should they submit their idea in the open call? 

Initially, that would be the role of the DIHs to help support your idea. For the Open Call we expect you to submit a proposal highlighting a specific challenge. For example, "Automating the inspection of a sewer." 

Then, we expect to build a consortium with two or three other SMEs. You'd have one techno provider with robot hardware assistance and another who could provide sensors. This consortium would combine these technologies together and design an innovative, autonomous robot that wanders the sewers, builds a 3D model to identify cracks in the walls perhaps ranging in size from 1mm to larger. 

So the basic expectation from each applicant is to propose a solution relying on technologies in existing research organisations. It will be up to them to design something innovative not on the market. In addition, they will need to demonstrate their application on a use case defined with an end user in one of the six domains we have already discussed. 

If it's successful will their innovation will be supported and brought to market? What's the timeline for duration of support?

We support experimentation -- which is short-term and will last for six months -- and the participant will be awarded €100,000. It's more proof of concept during these months. For the second type of experimentation, which will last about 14 months, the funding should be €300,000. This funding support is specifically geared towards stimulating new solutions and products. 

We close on 19 December. Afterwards, we have external experts evaluating submitted applications. We anticipate selecting 25 applicants by the end of March in Naples, Italy. 

Anything you'd like people to be aware of while they are submitting their proposals?

We're looking for proposals that generates impact and matches the goal of the RIMA project. These applications should be representative of the market. Therefore there should be evidence for the potential of creation of employment, new products, new companies -- or to open new markets.
Open Call
Two open calls are planned in the time frame of the project. The first one is open from 4 September until 18 December 2019. Terms of the call can be found on the RIMA network portal.

Learn more

Get in touch with Dr. Christophe Leroux: christophe.leroux@cea.fr
European Commission, RIMA: https://cordis.europa.eu/project/rcn/219072/factsheet/en
RIMA Open Call: https://rimanetwork.eu/open-call-2
Open Call, guide for applicants: https://rima-network.fundingbox.com/pages/doc
This work has received funding from the European Union's Horizon 2020 Programme under the RODIN project, grant agreement n° 825263.