Operations Officer position open at euRobotics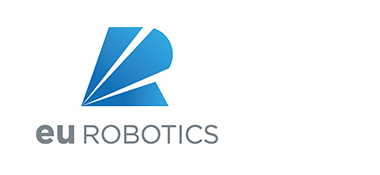 euRobotics promote excellence in the robotics community by providing many networking opportunities to its industrial and academic members, enabling knowledge exchange and shaping the future of robotics in Europe through cooperation between both sides. euRobotics is a strategic partner of the European Commission, and both develops and implements the roadmap for research, technological development and innovation in robotics, in view of the Horizon2020 framework programme. Towards this end, euRobotics aisbl engages from the private side in a contractual Public-Private Partnership (PPP) SPARC with the European Union as the public side.
euRobotics is seeking an experienced Operations Officer (full time, initially limited for one year)
euRobotics is seeking an Operations Officer to work on day-to-day operation, including membership services, office management, EU-project assistance, organization of meetings and various events, as well as providing support for the team. Applicants will have a strong background in administration and office management, ideally in context of non-profit associations in the field of technology. You will have a good understanding of the needs for running an association in the European context.
The successful candidate will report to the Secretary General and work alongside an experienced and dynamic international team. The position will be filled as soon as possible.
The area of responsibility includes in particular:
Membership services, including handling applications, creating and updating forms and information packages, maintaining the member data base and publicly accessible information, preparing statistics.
Organization of meetings such as general assemblies, board and project meetings, and other events
General office management and day-to-day business, including correspondence, interface to social secretariat and administrative institutions such as Moniteur Belge, contacts to suppliers for office material, handling reimbursements, etc.
Key skills required:
Educated to degree level in a related subject
Excellent written and spoken English, French is a plus
Proven track record in administration and office management
Service orientation
Ability to work to within structured monthly and daily deadlines
Very good MS office skills
Knowledge of European-funded projects (H2020)
Desired skills:
Experience in organization of events of different size
Experience with working in associations or NGOs
Knowledge of further European languages is an advantage
Familiarity with IT infrastructure
Job Location: Brussels, Belgium
Closing date: 12 December 2016
If you are interested in this position, send your CV, motivational letter, salary expectations (monthly gross salary), and documents related to previous work giving clear evidence that you fit the requested profile by midnight 12 December 2016 as an e-mail with a single attachment (max. total size 5MB, pdf) to
Dr. Reinhard Lafrenz
Please use "Operations Officer" as the subject line of the mail.
For more information about us, please visit our website at old.eu-robotics.net