Project Officer position open at euRobotics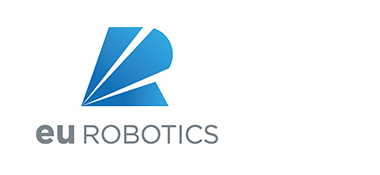 euRobotics promote excellence in the robotics community by providing many networking opportunities to its industrial and academic members, enabling knowledge exchange and shaping the future of robotics in Europe through cooperation between both sides. euRobotics is a strategic partner of the European Commission, and both develops and implements the roadmap for research, technological development and innovation in robotics within Horizon2020 framework programme. Towards this end, euRobotics aisbl engages from the private side in a contractual Public-Private Partnership (PPP), SPARC, with the European Commission as the public side.
euRobotics is looking for a
Project Officer (F/M)
Type of Contract: Part-Time 32 hours/week, initially limited to two years
Job Location: Brussels
Closing date: 10 February 2019 at 11:59PM CET
To support the Secretariat in the implementation of two H2020 Coordination and Support actions (CSAs), coordinating activities and aligning operations of Robotics Digital Innovation Hubs (DIHs) networks, and supporting them by increasing the efficiency and effectiveness of their activities.
You'll oversee the following activities, and report directly to the Project Manager:
Collection and Analysis of non-technical data;
Establishing and developing links to community representatives, and proactively seeking opportunities for cooperation;
Connection of DIH Networks to relevant stakeholder groups (e.g. euRobotics Topic Groups) and to the wider robotics community to guarantee a broader engagement;
Supporting outreach activities;
Writing sound and comprehensive project deliverables;
Supporting the implementation of the Quality Management Plan (QMP).
Key skills required:
At least three years' experience working in an EU project environment;
Educated to degree level in a relevant subject;
Ability to communicate with a range of different stakeholders
Proven track record in high quality content creation, especially project deliverables and reports;
Business-proficient and fluent in English, with advanced writing skills;
Ability to work within structured monthly and daily deadlines;
A team player, accountable, able to work autonomously;
Flexible and service minded, able to work in a multi-cultural environment;
Available to travel on a regular basis;
Good working knowledge with office tools, especially spreadsheets.
Desired skills:
Proven track record in outreach and dissemination related activities;
Experience with working in associations or NGOs;
Basic knowledge of EU policy landscape, e.g. EU Digital Single Market
Knowledge of further European languages is an advantage.
At euRobotics you'll find an inspiring work environment, a small and multi-cultural team, and you'll be dealing with an active European robotics community, as well as being involved into policy-related tasks that will shape our society. euRobotics offers competitive salary package, based on your experience.  We are proud to be an equal opportunity employer.
If you are interested in this position, send your CV, a motivational letter, and salary expectations (monthly gross salary). Please send the application by 11:59PM CET, 10 February 2019, as an e-mail with a single attachment (pdf, max. total size 5MB) to
Dr. Reinhard Lafrenz – euRobotics Secretary General
Please use "Project Officer" as the subject line of the mail.
For more information about us, please visit our website at old.eu-robotics.net