Your A-Z of TGs at ERF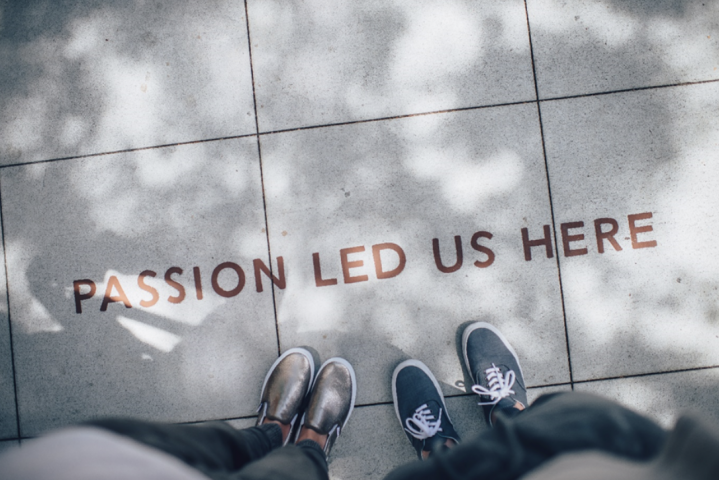 Full summary of Topic Groups at ERF 2022
The euRobotics Topic Groups bring together researchers, engineers, entrepreneurs, visionaries and creators to break new ground in robotics, bringing benefits for organisations, the European economy and wider society. They are completely open to anyone with a topic-specific interest. Within our Topic Groups (TG) you'll meet euRobotics members and non-members, active participants and observers.  
If you are attending the European Robotics Forum 2022 in Rotterdam, this is a list of TG-specific workshops you can attend… and (why not?) also join.  Just look for the topic of your interest!  
---
AI and Cognition in Robotics (AICoR) 
The need for AI AND Robotics, 29 June, 15:50 
This workshop aims to follow up the discussion of the European robotics community on the topic of scientific interaction and synergies between AI and Robotics. The goal is to bring together experts in both AI and Robotics to have an open dialogue around two pillars:  the challenges posed by the integration of Robotics & AI, and the opportunities offered by the integration of both fields. 
Chair: Niki Kousi, LMS-University of Patras 
See also TG Industrial Robotics, TG Perception and TG Standardisation for co-organised workshops. 
---
Intelligent Aerial Robotics for Urban Air Mobility and Logistics, 28 June, 16:20 
The Urban Air Mobility and Aerial Logistics market is expected to grow exponentially, generating more than €70,000 million by 2023 and reaching €150,000 million by 2040. This workshop explores the latest developments in aerial robotics and its application to UAM and logistics, and also includes interaction with end-users to understand the real needs arising from this new sector. 
Chair: Anibal Ollero, Universidad de Sevilla 
---
Agriculture 
Challenges in Robotics for Food Processing
, 30 June, 14:30
The growing role of robotics in the food industry is necessary to meet the challenges and demands of the 21st century. The goals of this session are to present the latest trends and developments related to robotics in the food industry and discuss the roadmap for future enhancements in this field.  
Chair: Kristóf Takács, Óbuda University 
---
Analytical Laboratory Robotics 
Can a Laboratory Robot win a Nobel prize? Towards the Nobel Turing Challenge, 28 June, 8:30 
The Nobel-Turing Challenge (https://www.nature.com/articles/s41540-021-00189-3) combines the best of AI and robotics to secure the Nobel prize for a robot. This workshop brings together the AI, Robotics and Laboratory community to present some ongoing research that can contribute to this initiative, and also discuss the challenges for reaching the goal. 
Chair: Radhika Gudipati, The Shadow Robot Company Ltd 
---
Benchmarking and competitions 
AI & Robotics benchmarking: towards harmonized evaluation strategies
, 28 June, 10:20
The contribution of evaluation and benchmarking to increase the trustworthiness and competitiveness of AI and robotic systems is well established. The H2020 METRICS project tackles the issue of a uniform approach to evaluation, covering both the AI and robotics aspects of systems and the application sector. This workshop lays the foundations of a white paper on European evaluation campaigns for innovation in AI and robotics. 
Chair : Agnes Delaborde, LNE - Laboratoire national de métrologie et d'essais 
Progress in reproducibility of robotics research and benchmarking, 29 June, 8:30 
This workshop will discuss whether and to what extent progress already achieved in reproducibility and benchmarking can improve the research and innovation processes, and what critical bottlenecks have still to be overcome to make reproducibility and benchmarking mainstream practices as they should be.  
Chairs: Diego Torricelli, Spanish National Research Council and Fabio Bonsignorio, Heron Robots 
---
Construction Robotics 
Construction Robotics - from Start-Ups to Contractors
, 29 June, 8:30
This workshop aims to pinpoint the hotspots within the construction sector that are most relevant for potential robotic solutions, to identify the main obstacles (technological, legal), to consolidate the relevant technology and to identify the new spirits of start-ups entering this interesting domain of construction robotics. The outcome of the workshop will provide further input for the European Robotics roadmap. 
Chair: Sigrid Brell-Cokcan, Association for Robots in Architecture/ RWTH Aachen University 
See also TG Industrial Robotics for co-organised workshops. 
---
Cloud Robotics 
Cloud Robotics: Stepping out of the lab and into the wild, 29 June, 8:30  
In this interactive workshop invited speakers will talk about their experience in building robotic apps, and there will be a discussion with attendees about the common issues with online tools and the most used approaches to solve them.  
Chair : Stratos Arampatzis, Ortelio Ltd 
---
Entrepreneurship  
The Reluctant Entrepreneur: Why should I start a robotics company?, 28 June, 10:20 
This workshop aims to provide information and insights on what is involved in starting up, running and scaling up a robotics company. The emphasis is on the insights that are not in the standard texts. This workshop will address many of the common questions around setting up a robotics company, what the benefits are and what downsides should be considered. 
Chair: Geoff Pegman, R U Robots 
ERF Entrepreneurship Award, 29 June, 11:40 
Three robotic start-ups will be selected as finalists and pitch in the euRobotics Entrepreneurship Award workshop along with a robotic entrepreneurship role model. The objective of the workshop is to encourage a wider acceptance of entrepreneurship in robotics by providing entrepreneurial coaching to several teams who themselves have ideas for developing robotics products or services. 
Chair: Oliver Pedersen, Teknologisk Institut 
---
Ethical, Legal and Socio-Economic Issues (ELSE) 
AI and Robotics in Vulnerable Groups. Societal and Ethical Issues, 29 June, 9:50  
This session concentrates on the ethical and societal aspects of the introduction of new technologies (AI and robotics) into the lives of vulnerable persons (among them: older adults, people with disabilities, those who are dependent in activities of daily living, etc.). The workshop is expected to deliver key points for a whitepaper on robotics and AI for vulnerable groups in society. 
Chair: Sławomir Tobis, Poznan University of Medical Sciences 
---
Healthcare 
Towards transferring robotic technology and innovation to patients
, 28 June, 8:30
This workshop focuses on the industrial perspective of transferring technological innovation including alignment of end-user needs. It will give an insight into the TG's activities to bundle forces across Europe and will focus on needs for industry to embed innovations into clinical practice during the next 5-10 years. This workshop is addressed to SMEs, policy makers, investors, healthcare professionals and all interested in the topic. 
Chair: Françoise Siepel, University of Twente 
Robotic technology leading to better healthcare for all, 28 June, 10:20 
This workshop gives an interesting insight into robotic technology-related needs in a healthcare setting and across disciplines. It especially focuses on needs related to medical staff and requirements for technology to embed innovations into clinical practice. 
Chair: Françoise Siepel, University of Twente 
---
Industrial Robotics/ AICoR/ Construction Robotics 
Mobile Manipulators – the Gap between Reality and Expectation, 30 June, 10:20 
This session will explore why industrial adoption of mobile manipulators has not yet been achieved and what is missing to this end. The workshop aims to establish cooperation to address these needs and cover blind spots of current developments. 
Chair: Mathias Brandstötter, Joanneum Research 
---
 Industrial Robotics / Sustainability 
Industrial Robots and Sustainability, 28 June, 16:10 
This workshop focuses on how companies can use robots in a more sustainable way and will explore attendees' attitudes towards the 17 Sustainable Development Goals (SDGs). This workshop expects an audience from end-users (e.g. companies who are introducing industrial and collaborative robots in their production line) as well as research and robotics companies working with these end-users. 
Chair: José Saenz, Fraunhofer IFF 
---
 Inspection and Maintenance 
From one-off deployments to I&M robotics in continuous operation, 28 June, 14:20  
To push further development and achieve increased use of inspection and maintenance (I&M) robotics in the private and public sector, we need to show that robotics creates real value for end users. Such value is only created when robots are being deployed at scale and taken into continuous use. The outcome of this workshop is to achieve a common understanding of the main success factors and challenges in getting to I&M robotics in continuous commercial use as the new standard for I&M operations.  
Chair: Aksel Transeth, SINTEF AS 
DIH as driver for innovative experimentation: The RIMA Network case, 29 June, 15:50 
In this session, the RIMA project will showcase success cases and current experiments to illustrate how DIHs create a real impact on EU innovation ecosystems. Feedback received during the event will be used to fine-tune an ongoing paper on the role of DIHs when boosting EU SMEs innovation. 
Chair: Juan Antonio Pavón Losada, CREATE 
Opportunities and challenges of AI in marine robotics,
28 June, 8:30 
The use of autonomy and AI in marine robotics can boost marine applications. This workshop will present the activity of the Marine Robotics TG to collect and produce material for the euRobotics 2030 Roadmap. It will be followed by a presentation and discussion on how novel autonomy and AI technologies maturing in different domains can be applied to marine robotics.  
Chair:  Gabriele Ferri, NATO STO Centre for Maritime Research and Experimentation 
---
Miniaturised Robotics 
Miniaturised Robotics Forum 2022, 28 June, 10:20  
The objectives of this workshop are to provide a timely update on the progress in this TG; to discuss the role of AI in miniaturised robotics, and to write a white paper on the role of AI in miniaturised robotics, which will possibly be published in scientific and/or trade journals. 
Chair: Quan Zhou, Aalto University 
---
Perception / AICoR 
Applied AI in agile production, logistics and lab automation, 28 June, 16:10 
Perception is one of the key technologies for enabling flexible production processes, while applied AI helps to solve complex automation problems. Thus, the combination of machine learning and classical methods provide reliability, robustness and flexibility. This interactive session will present industrial use cases in order to create synergies and potential collaborations to facilitate the introduction of AI-driven perception into novel robotic applications. 
Chair: Michael Suppa, CEO, Roboception GmbH 
---
Robot Companions for Assisted Living 
The drive towards integration of Robot Companions in future societies, 30 June, 8:30  
This workshop will stimulate a debate concerning technical progress and social and ethical issues, and the different historical and cultural traditions which influenced the drive towards integration of Robots within two major contexts: the European perspective of a human-centric Industry 5.0, and the Japanese "Society 5.0". 
Chair: Paolo Dario, Scuola Superiore Sant'Anna, The BioRobotics Institute 
---
Safety 
Getting to know you - AI meets Safety, 29 June, 11:40  
As AI becomes more important to robotics applications, the challenges regarding safety are coming more into focus. Current safety methodologies do not always allow - or severely limit - the use of AI and ML techniques. This workshop seeks to better understand the challenges and innovations in this field, and the direction future developments should take. 
Chair: José Saenz, Fraunhofer IFF 
TG-Safety - Challenges and Innovations, 30 June, 14:30  
This TG-Safety sponsored workshop contains a series of presentations from members on Technologies, Methods, or Applications related to safety.  
Chair: José Saenz, Fraunhofer IFF 
---
Socially Intelligent Robots and Societal Applications / Sustainability  
Social Robots: The Duality of Sustainability and Societal Applications, 29 June, 9:50 
Social robots still face barriers for long-term real-world sustainable deployment. On the other hand, advancements in Robotics & AI can be part of innovative solutions to various societal needs, e.g. sustainability in personalized healthcare, education, equality, development. The workshop aims to provide a platform to brainstorm, produce a roadmap and create awareness of this duality through stakeholder engagement. 
Chair: Amit Kumar Pandey, Socients AI and Robotics 
---
Software Engineering, Systems Integration and Systems Engineering 
Topic Group Software & Systems Engineering in Robotics, 28 June, 8:30 
This workshop is a moderated discussion focusing on the relationship of the TG Software to adjacent TGs and Adra. The TG invites members and coordinators of neighbouring Topic Groups to discuss  synergies and their links with Adra. The results of this workshop will be used to refine the roadmap. 
Chair: Christian Schlegel, Technische Hochschule Ulm 
---
Space Robotics 
Is there Artificial Intelligence in SPACE (robotics)? 30 June, 10:20  
The challenges faced by future space missions will make teleoperation less and less viable and many innovative companies are taking important roles in new commercial space applications. This workshop will provide valuable insights into the use of Artificial Intelligence to injtroduce autonomy into Space robotics for a new ERA of space challenges and business opportunities. 
Chair: Miguel Olivares-Mendez, SpaceR - SnT - University of Luxembourg 
Standardisation in robotics and cognate fields of AI and Big Data, 28 June, 8:30  
The workshop presents the converging interest and cross domain issues that are involved in the new EU association Adra. The European Commission is currently working with Adra and euRobotics on a Roadmap. We will present technical presentations about specific standards under development or future standards, success stories of EU contributions to standards or related new developments, the industry point of view, and contributions to the Roadmap. 
Chair: Paolo Barattini, Kontor 46 
---
Sustainability and Environmental aspects 
Application of Robotics in Sustainability and Environmental aspects, 28 June, 14:20 
In this workshop, experts from academia and industry will discuss the aspects of robotics and its role in sustainability and environmental aspects. The focus of the workshop is on sustainability challenges that can be solved using robotics, and the different application areas where robotics can help sustainability. 
Chair: Sharath Chandra Akkaladevi, Profactor GmbH 
Robotics for Sustainability - Manufacturing of Sustainable Robots, 30 Jun, 8:30 
This workshop focuses on how robots can be manufactured in a more sustainable way around the aspects of energy, materials, lab and recycling circular product design. The workshop will trigger information exchange between academia and industry about the current challenges and possible solutions for the sustainable manufacturing of robots. Results of the workshop will be included in a position paper. 
Chair: Franziska Kirstein, Blue Ocean Robotics 
See also TG Industrial Robotics and TG Socially Intelligent Robots and Societal Applications for co-organised workshops. 
---
Telerobotics and Teleoperation 
Telerobotics - Together Beyond Future Horizons, 28 June , 16:10 
This workshop aims at identifying key challenges that need to be addressed to further deploy telerobotics technologies where no human can go. A particular frontier here is not necessarily technological, but rather about integrating competencies across research domains. This includes alliances with the Data and AI community, but also with other partners outside of robotics who have specific expertise.  
Chair: Daniel Leidner, German Aerospace Center (DLR)