European Robotics Week 2013
"It's European Robotics Week time again, a time of the year we look forward to. This is a great opportunity for people throughout Europe to meet and interact with robots, an opportunity for researchers to showcase their work, an opportunity for all of us to have a glimpse how science can be creative, helpful and fun."
Neelie Kroes, Vice-President of the European Commission responsible for the Digital Agenda
European Robotics Week 2013 – 25th of November to 1st of December 2013
Brussels, 16 December 2013 – The European Robotics Week 2013 counted with 334 robotics related events in 24 Countries and the feedback from the different countries was amazing! More than 55.000 people participated in the events, from children to adults and even older people, showing that the science is helpful and interesting for all.
This year, Finland, Turkey, Cyprus and Macedonia have participated for the first time.

The Week presented the latest achievements in Research and Industry through several events like workshops, television programmes, demonstrations, children activities, lab tours, competitions, challenges, a competition for Robotics Start-up's, exhibitions, and a lot more! In The Netherlands, the children TV programme 'zapplive' was watched by around 132.000 people!This time, two European Funded Projects were present in the European Robotics Week: STIFF-FLOP, which was shown in the Robot Safari EU that took place in the Science Museum in London; and STRANDS, present with a robot marathon which took place in the United Kingdom, Sweden, Germany and Austria.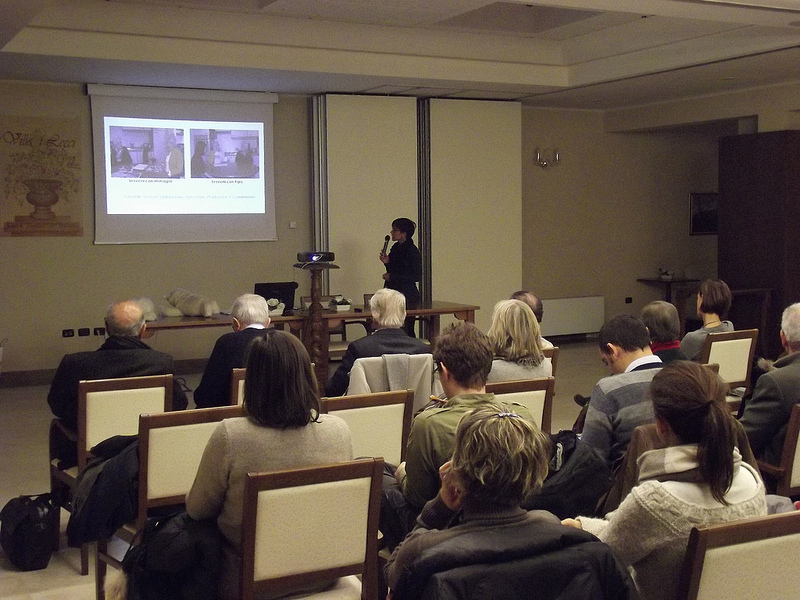 Robot and elderly: what is the possible future? - Siena, Italy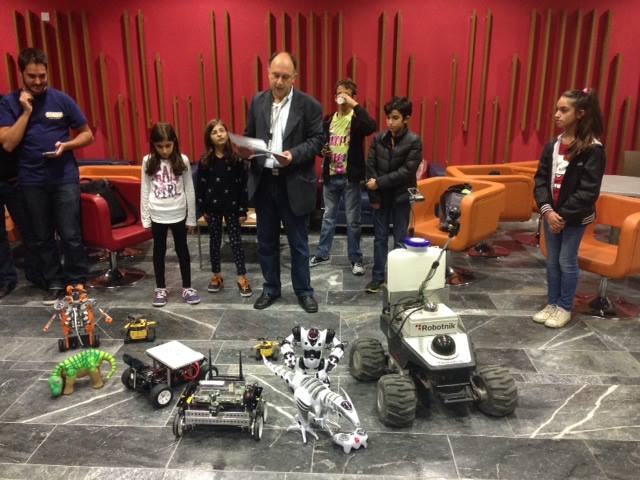 Launch With Code and Robots - Nicosia, Cyprus
n this edition of the Week there was a stronger focus on Education, as Spain initiated a project in which the Spanish Education community will continue organising activities, until the European Robotics Week 2014, using creative writing, audiovisual plans, competitions, workshops and focused discussions around specific topics, involving primary and secondary school pupils, teachers and parents. The aim is to extend the week to a year of Robotics related activities in order to maximize the impact within the community.
It is possible to have a glimpse of what happened during the Week through videos and photos submitted by the Event Organisers and the National Coordinators flickr and youtube:
http://www.flickr.com/photos/europeanroboticsweek/
http://www.youtube.com/user/EuropeanRoboticsWeek

Statements of some participating organisations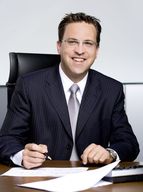 "As chairman of EUnited Robotics, the European Robotics Association, I would like to extend my appreciation to everyone involved in this great initiative. The European Robotics Week has made it possible for us to share our passion for technology with the public, specially students and kids. Schunk is proud to have been a part of the European Robotics Week."

Henrik A. Schunk, Managing Partner of SCHUNK GmbH & Co. KG and Chairman of EUnited Robotics, European Robotics Association.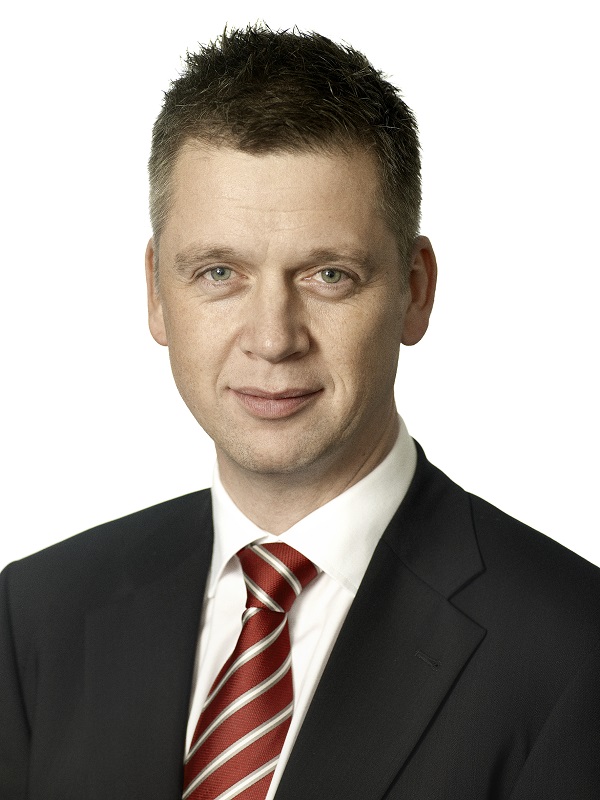 "Apart from supplying of the Danish part of the annual IFR-statistic, DIRA (Danish Industrial Robot Association) also participates in the ERW with our most prestigious event the DIRA Roadshow. The success has been formidable with great public interest, more than 1000 visitors, as well as national and regional media coverage conveying our message, that robots create jobs, more than 1.000.000 times.We sincerely hope that the European Robots Week was as successful in the rest of Europe, as is has been for DIRA. DIRA welcomes everyone from the robot industry to follow our work on our website and newsletters: www.dira.dk"

Steffen Enemark, Chairman – DIRA, Denmark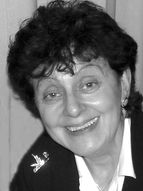 "This 2013 edition of euRobotics Week in Italy saw a degree of participation in quality and quantity. Also in the past editions we had many events, all over Italy. However, this year our participants autonomously imagined and thoroughly organised their event, free to explore many unconventional ways of communicating what they are doing in robotics in this year.In Italy, there is a growing interest in Educational Robotics, and the classes start already from the nursery level. There is also a very important development in Health Robotics and prosthesis. And, in general, a rich debate on Roboethics, which is the research on ethical, legal and societal issues in Robotics: by that, we have also interested Humanities High School."

Fiorella Operto – National Coordinator of the European Robotics Week in Italy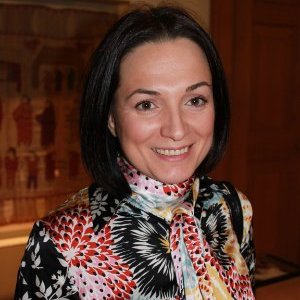 "The third edition of the ERW13 reflects the ongoing commitment of the R&D&I European Robotics community towards winning public acceptance of robotics products and solutions made in Europe. Solutions that are responsible, useful, reflecting a multi country collaborative effort. The ERW is a key tool to Spark future generations of roboticists sharing these european values and I wish it a long successful inspiring life span."

Irene Lopez de Vallejo – National Coordinator of the European Robotics Week in Spain
"It is fantastic to see the children so enthusiastic. This is a reward for all the work we did."

Douwe Dresscher from the University of Twente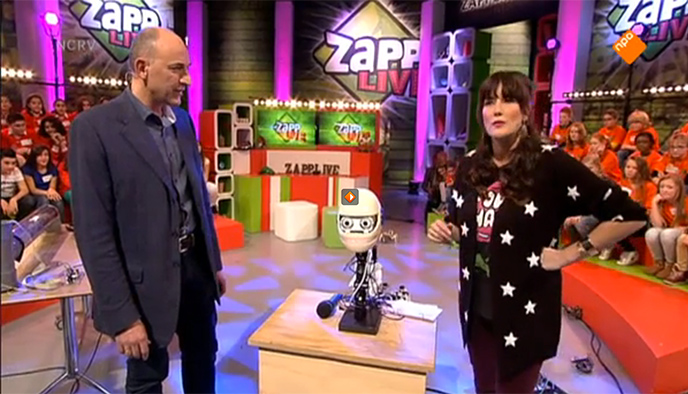 Stefano Stramigioli at the children television program Zapplive - The Netherlands (Credits: Zapplive)

"The broadcast was very diverse and went very smooth. Everybody was having a good feeling about it, and this corresponded with the ratings. These are really good."

Floortje van de Muijsenberg - editor of the children's television program Zapplive in the Netherlands
Statements from participants at various events
Ireland
"How do we get involved? This is so cool!" (Roscommon)
"The Robot was incredible! He was dressed as batman." (Bray, Co. Wicklow)
"I never knew Robots could be made from Lego!" (Outhergard, Galway)
"It took us a long time to build the Robot, but it was worth it." (Clubhouse, Dublin)
The Netherlands
"My son went to the open robotics lab. He really enjoyed it. Great!" (Quote of a parent)
Italy
"This experience was really useful and interesting, in fact Robotics help us to understanding Maths. (Lilia, Tatiana, Sofia)
"During the euRobotics Week we enjoyed a lot. We think that robotic will be useful for our future." (Fabio, Gioele)
Participating countries in the European Robotics Week 2013
Austria, Belgium, Bulgaria, Cyprus, Czech Republic, Denmark, Finland, France, Germany, Hungary, Ireland, Italy, Macedonia, Malta, Netherlands, Poland, Portugal, Romania, Slovakia, Spain, Sweden, Switzerland, Turkey, United Kingdom
Report
European Robotics Week 2013 was a tremendous success. Within a single week (25 Nov – 1 Dec 2013), 334 robotics events were organised by volunteers in 24 European countries, and more than 46.000 people, from all age groups, attended. The report listing the exciting events, country by country, can be downloaded 
here
.