Networking Session on Digital Innovation Hubs at ICT2018, 5 December, Vienna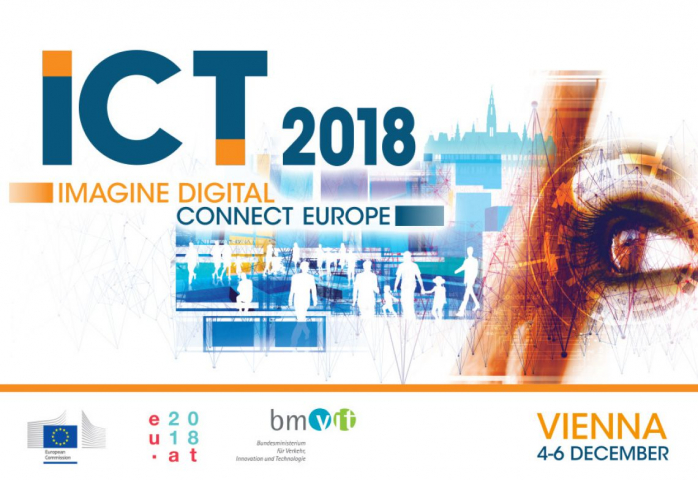 euRobotics is organising a Networking Session at ICT 2018, on 5 December, in Vienna, Austria, aimed at supporting the establishment of a strong network of robotics-related Digital Innovation Hubs (DIH) in the four Priority Areas (Healthcare, Infrastructure Inspection and Maintenance, Agri-Food and Agile Production) and in cross-cutting areas such as Artificial Intelligence, IoT, Big Data Analytics, 5G, and end-users.
euRobotics - the private side of the robotics SPARC Public-Private-Partnerships (PPP) - is reaching out to other PPPs interested to pave the way for future common initiatives and strategies for DIHs and their networks.
This session aspires to establish and consolidate a network capable of bringing together different stakeholders and support the development of DIHs across Europe.
When: 5 December 2018 (16:30-17:15)
Where: ICT2018 Vienna, Austria – Room L6
Registration: https://ec.europa.eu/digital-single-market/events/cf/ict2018/register.cfm
---
About Digital Innovation Hubs
Digital Innovation Hubs (DIHs) and their networks represent one of the main drivers for a socially inclusive and sustainable development of robotics. DIHs are considered key in the digitization of the European Industry. In the robotics domain, these DIHs aim at connecting the robotics technology development to implementation in the industry.
---
About ICT 2018
In an open and participatory event, organised by the European Commission and the Austrian Presidency of the Council of the European Union, citizens can join science community members, policymakers, and fellow ICT-enthusiasts to discuss the future in a digital Europe.
Event website: https://ec.europa.eu/digital-single-market/en/events/ict-2018-imagine-digital-connect-europe