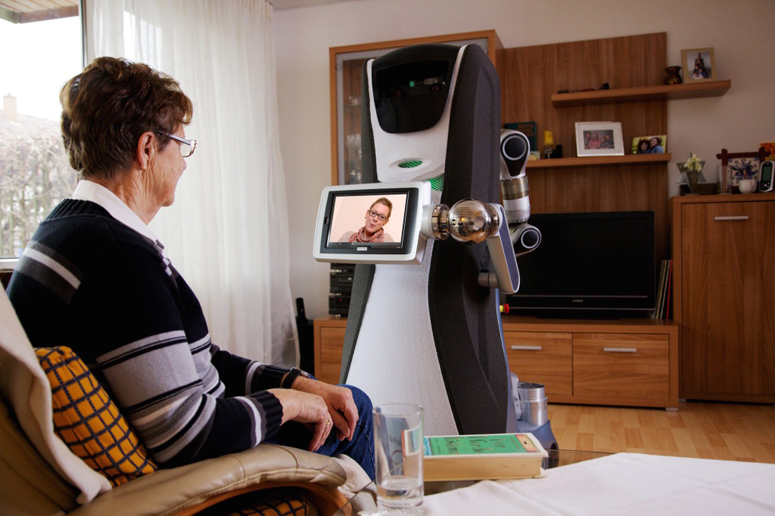 By 2020,
a quarter of Europeans will be over 60
. In their silver age, many would like to stay in their homes and will require care from family or social workers. Unfortunately, the number of caregivers is diminishing year-after-year due to shifting demographics and an increase in working families. This leads to a 'care deficit' that poses a major challenge to most European societies. And today's social workers are often
hard pressed
, wishing they had more time to connect with the people they care for, rather than the minuted dance of tasks that need to be done. It's also hard physical work requiring workers to bend over up to
1300 times per shift
.
"It is like you are part of a machine. You've got to be here at this time and you've got to finish at this time. […] It's all down to minutes." – Peter, care worker
It's an area that is ripe for innovation, enabling both day to day care, and more meaningful human interactions.
So, how can robotics technology help as you grow older?
Connecting you with loved ones
Telepresence robots allow care workers and family to drop by your house remotely. There is no need to pick up a phone, or start a computer. The robot, essentially a videoconference system on wheels, will drive up to you and initiate a conversation. It's the modern day equivalent of a knock on the door. The idea is not to replace in person visits, but to allow them to happen more frequently, and at the times that matter most. Imagine having your daughter drop by – albeit sometimes virtually – multiple times a day, or being able to ask for help when needed.
Giraff, a telepresence robot developed through two European Projects (ExCITE and Giraff+) is currently undergoing tests in homes across Europe and is already available for purchase.