Unmanned Helicopters for Civil Applications
Overview
The RV-VTOLx Series respond to today´s most critical market requirements for the documentary & wildlife filmmakers and industrial inspections. It is a lightweight solution designed for rapid deployment and high backpack mobility for both filmmaking and industrial aerial work applications, requiring low-altitude and close aerial views. The RV-VTOLx Series aircrafts are extremely reliable and robust platforms that incorporate a suite of unique features, such as the ModulFrame (TM) airframe, foldable arms, various payload mounting options.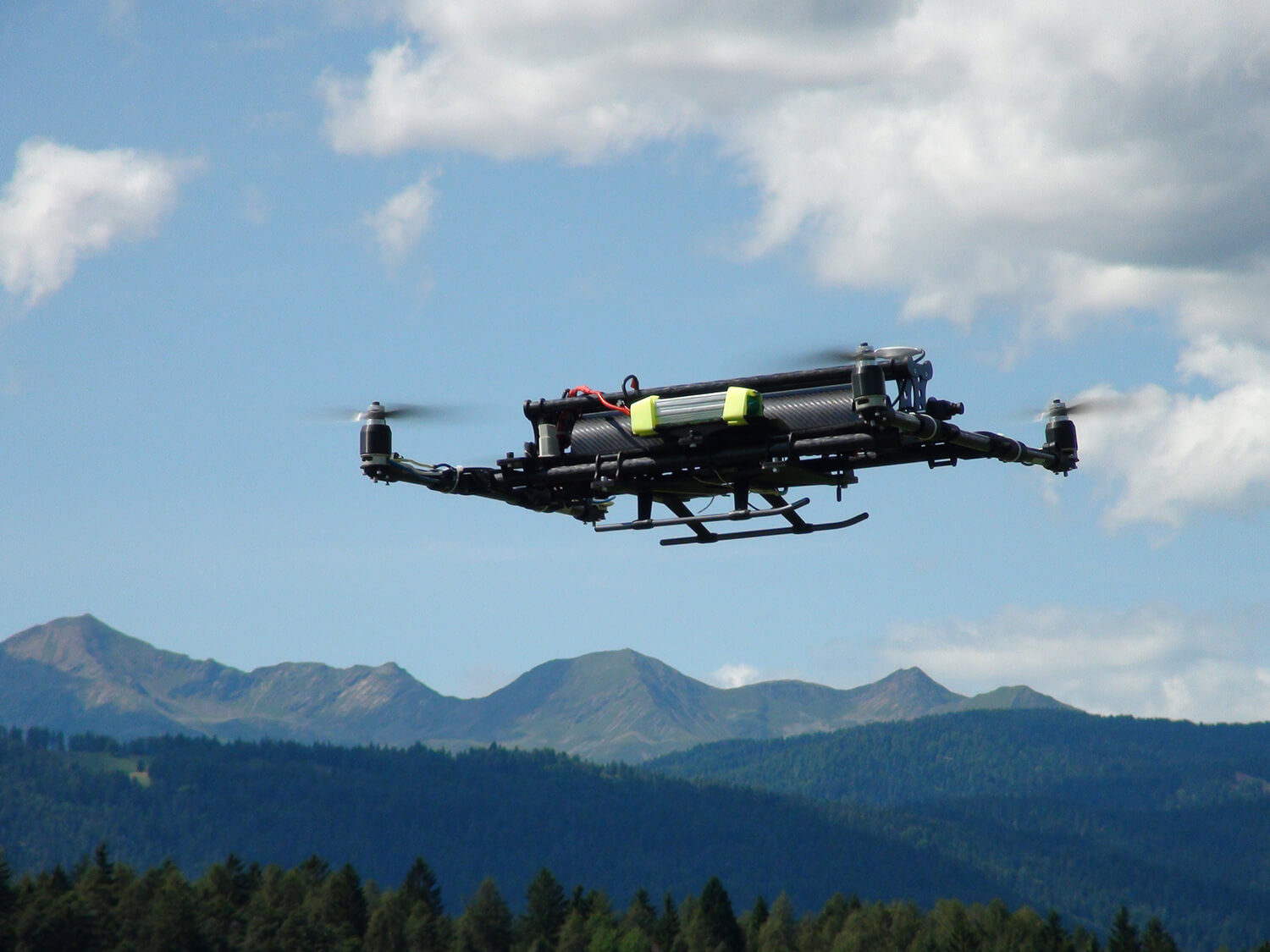 Technology
The RV-VTOLx Series is equipped with four or eight brushless motors, advanced ESC´s and a new generation of battery chemistry that combines high performance, low power consumption and very easy maintenance. The use of a standard 15 mm rail on the top and bottom of the fuselage make it possible to add electronic and electro-optic sub units directly in the field. The extensive use of carbon composites and termoplastic materials, combined with carbon or aluminium reinforced nylon fittings made this aircraft very rugged and lightweight.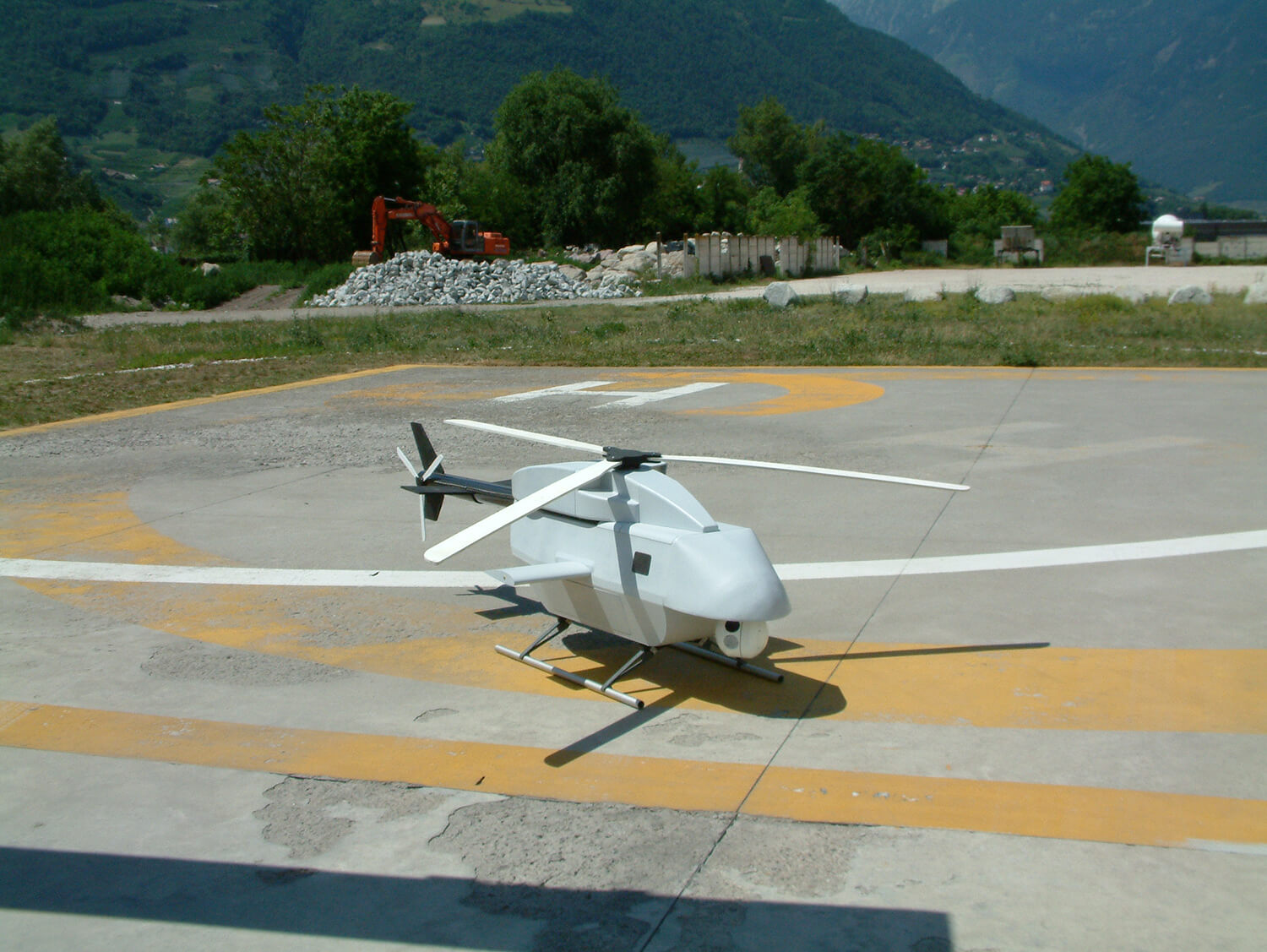 The RV-VTOLx Series was developed for VLOS (Visual Line of Sight) flight mode in mind. High backpack mobility and with a modular payload capacitiy of up to 2.5 or 5 kg, it is designed to perform tasks in the field of documentary & wildlife filmmaking, first responder & law enforcement air support, aerial photography, airborne survey, power line & renewable energy plant inspections.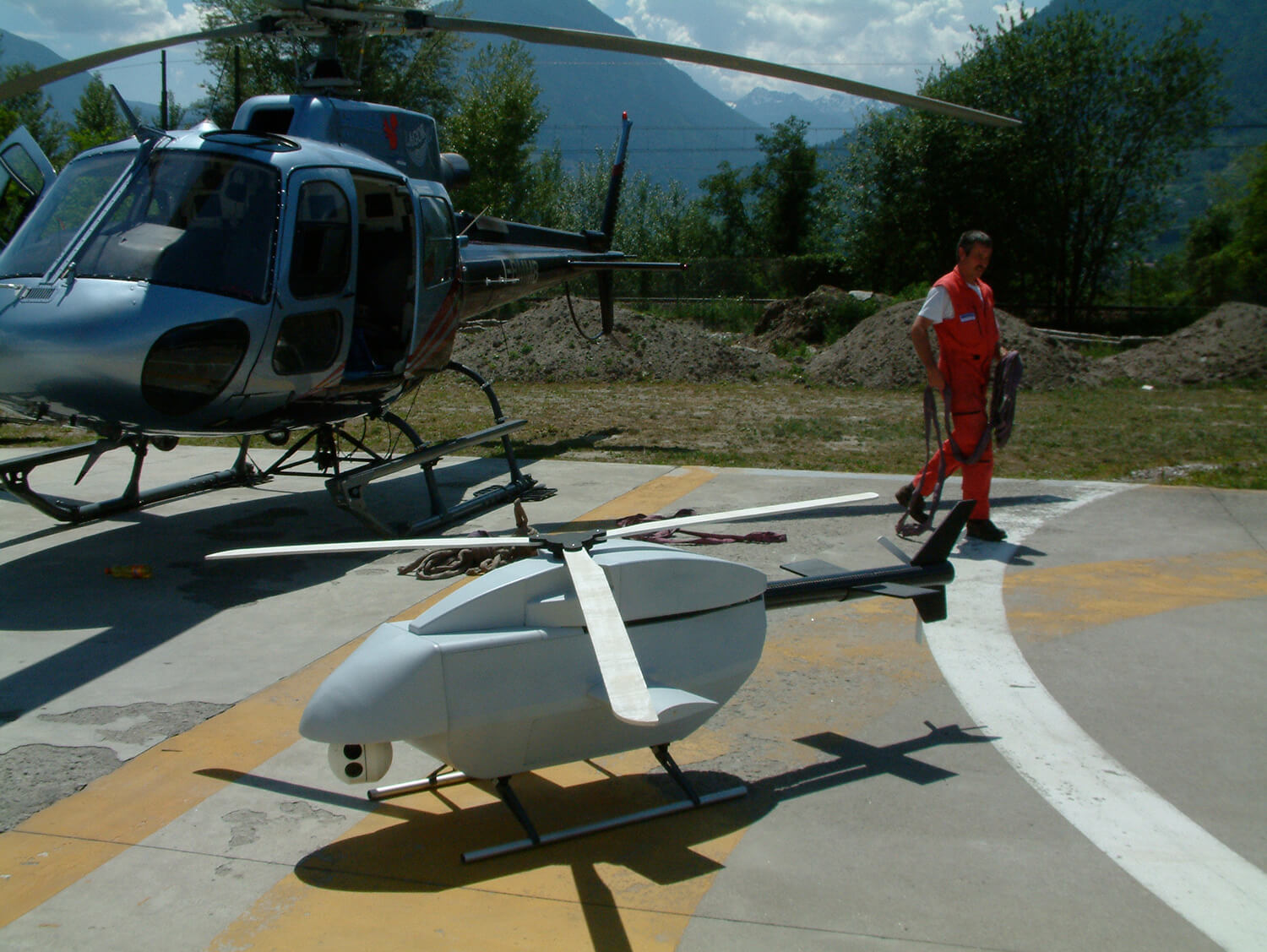 Models
RV-VTOLx4 "DollyCopter": Features a 3-axis gyrostabilized camcorder mount
RV-VTOLx4 "PhotoMaster": Features a dual axis gyrostabilized camera mount
RV-VTOLx4 "AirWorker": Features a dual axis gyrostabilized camera mount for industrial IR & Day cameras
Video: "LIKE" on YouTube
Check the aerial robots gallery for further images.
Acknowledgments and Contact:
Jarno Puff, Senior Principal Scientist – Robotic Automation
Advanced Aviation Technology – A2Tech
Via Leopardi 16
37019 Peschiera d/G (VR)
Italy
Phone: +39 045 2063639
jarno@a2tech.it
www.a2tech.eu