About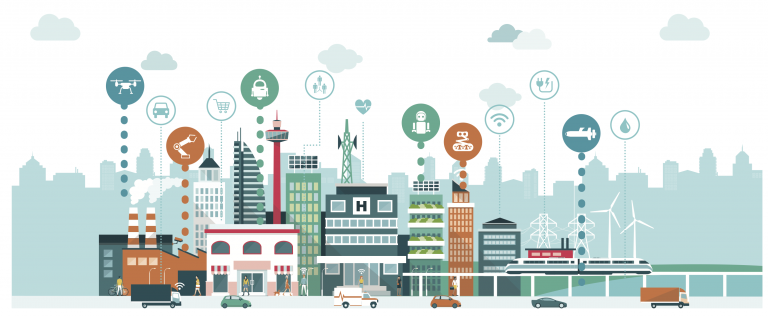 ERL Smart Cities Robotics Challenge (SciRoc Challenge)
The European Robotics League will reach our everyday lives with its new tournament called SciRoc Challenge (or the ERL Smart Cities Robotics Challenge).
Prior to 2018, the European Robotics League, funded by the European Commission to advance research, development and innovation in robotics and artificial intelligence, has run in three categories: consumer (previously service), emergency and professional (previously industrial) service robots. Now teams from all three categories meet every two years in the ERL Smart Cities Robotics Challenge, the first of which was held in Milton Keynes, showcasing how real robots can make our lives better in urban environments.
The novel ERL Smart Cities challenge offers a unique opportunity to demonstrate the benefits of using a variety of robotic applications in different living contexts for all European citizens. Leading robotics developers from worldwide companies and research labs will send teams to demonstrate their technologies and systems in high profile competitive demonstrations in a Smart City environment.
The SciRoc Challenge will raise interest through public engagement, validate and disseminate new benchmarks, and accelerate development by demonstrating the performance of components and techniques against these benchmarks. Setting competitions based on these benchmarks in the Smart City context drives development towards real societal needs.
The first ERL Smart Cities event offered companies as well as researchers the unique opportunity to demonstrate their systems and technology to a wide public audience in a realistic and believable context, and fostered an informed, fact­based communication about robotics and its societal implications with public stakeholders and the media. The synergy between smart robots and smart cities adds value to both, and showcases the technologies which will shape our living spaces in the near future.
The first SciRoc Challenge  was held in  Milton Keynes, UK, from the 16th to the 22nd of September 2019. The next SciRoc Challenge will be held in Bologna, Italy from the 6th - 11th September 2021.
For more details on the competition visit http://www.sciroc.org